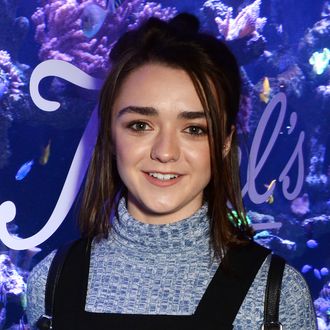 A role a day keeps the Doctor away.
Photo: David M. Benett/2016 David M. Benett
When she stopped by Doctor Who, Maisie Williams played Ashildr (a.k.a. Lady Me, or simply "Me"), but it seems that Williams isn't all about Me, because she's moving on to other roles. The actress recently confirmed that she won't back for more episodes of the long-running British series. Some had speculated that Williams might replace Jenna Coleman as the Doctor's next companion for showrunner Steven Moffat's last season, set to air in 2017, but there is no such luck. "Everyone's hyping about it, which is very exciting, but I guess that's more of a publicity thing," she said. "But no, I'm not going to return, I have a lot of other really exciting projects lined up instead." Does hanging out with a (hopefully) alive Jon Snow count as one of those projects? Don't string us along.