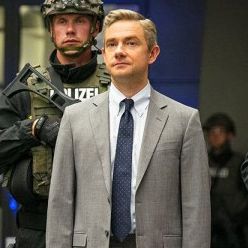 c.f. Martin Freeman's outfit in any other movie.
Photo: Marvel via Empire
Martin Freeman is in the ever-expanding cast of Captain America: Civil War, but his role, other than the standard Martin Freeman outline of "nice guy in a suit," has been secret until now. Empire has new photos from the fim, which reveal that Freeman will be playing Everett Ross, who, in the comic books, is the U.S. government's agent in the Black Panther's home of Wakanda. In Civil War, Freeman's Ross will be part of the Joint Counter Terrorist Centre, which is trying to tamp down on superhero shenanigans in the wake of the collapse of S.H.I.E.L.D. The casting news means Freeman will probably spend a lot of time with Chadwick Boseman's T'Challa (a.k.a. Black Panther) and likely pop up in Ryan Coogler's 2018 stand-alone Black Panther film.
Here is a look Freeman next to Emily VanCamp, who plays Sharon Carter, Steve Rodgers's former neighbor, surrounded by a German SWAT team: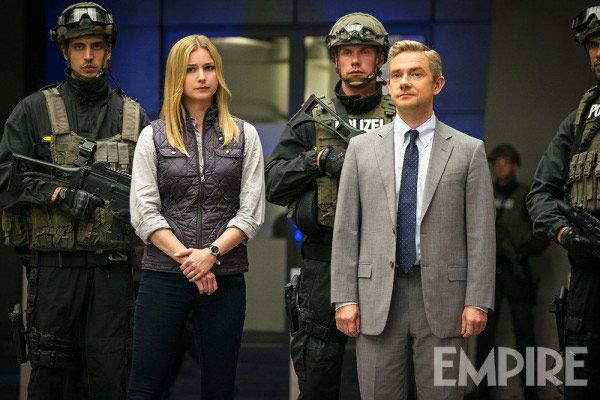 In addition to photos of Freeman, Empire also has a glimpse at new villain Crossbones, who is played by Frank Grillo (Kingdom) and appears to be going for a Hannibal Lecter by way of Mad Max sort of look.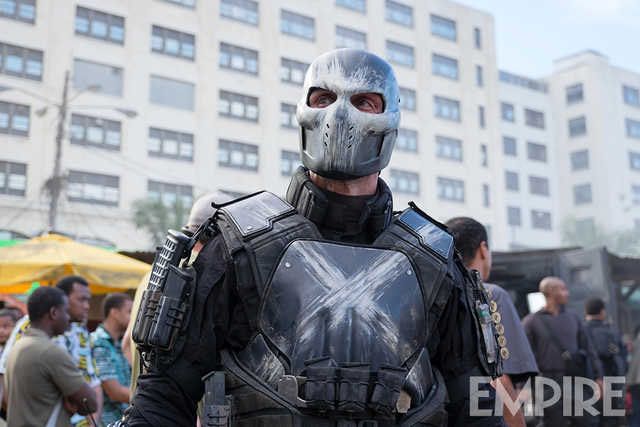 And here is an intimate moment between Captain America and Iron Man, which hints that Civil War could be the love story we all want it to be.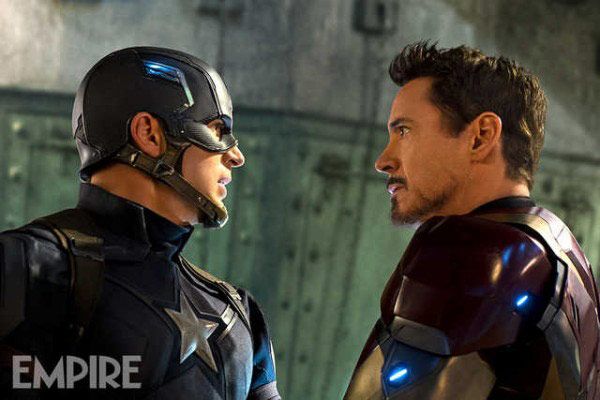 Captain America: Civil War comes to theaters May 6.