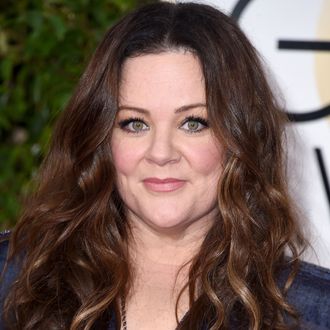 Say it isn't so.
Photo: Steve Granitz/Getty Images
When Netflix announced its long-gestating Gilmore Girls revival, one crucial name from the cast was missing: Melissa McCarthy. What would Stars Hollow be without its perky star chef? "Nothing, absolutely nothing!" every fan has cried since the news broke. The show's creator, Amy Sherman-Palladino, has told TV Line that while casting is still being finalized, an offer for McCarthy is on the table: "She's really fucking busy. But the thing I have said [to her team] is, 'Look, if Melissa is available and has an afternoon free, I'll write her a scene. Melissa was one of us. If she has a spare moment to run over [to the set] — even if for just a cameo — we would be totally game. And if it's a last-minute thing, I would write her in and we would figure it out. That's the way we left it."
But contrary to that report, McCarthy says she was never asked to be a part of the revival:
However, there's good news! She sounds pretty bummed about it, which might mean there's hope after all. And you thought Sookie was too famous for Stars Hollow now, pshhh.
Vulture has reached out to McCarthy and Netflix for further comment.