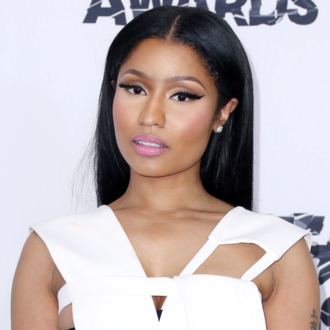 Stay out of Nicki's DMs.
Photo: Faye Sadou / UPA/Corbis
Will Nicki Minaj ever make good on her promise to drop another mixtape? Who cares when she continues to jump on buzzing rap tracks at random and body her verses — the latest honor going to Yo Gotti's shameless thirst anthem "Down in the DM." The original might've finally won Yo Gotti the attention of his longtime crush Angela Simmons, but don't expect sliding into Nicki's DMs to have such a happy ending. "If it go down in your DM, then baby boy, you lucky / Cause 99.9 percent of these fuckboys can't fuck me," she raps. Fuckboys aren't Nicki's only target on her remix; she comes after Miley Cyrus yet again. Recalling last year's very public feud — hey, if her boyfriend and Drake are still harping on old news, so can Nicki — she taunts the new Voice coach some more: "I said, 'Miley what's good?' / I said, 'Could you pay my bills like O'Reilly? What's good?'" She even sounds the BeyHive alarm, reminding anyone foolish enough to chase her throne, "Even Queen Bey had to tell 'em I'm the queen." Translation: Did it on 'em.