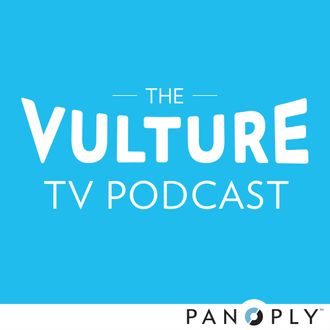 On this week's episode of The Vulture TV Podcast we're joined by the creators of the biggest show of the year (so far), FX's The People v. O.J. Simpson: American Crime Story. Scott Alexander and Larry Karaszewski, the writers behind The People vs. Larry Flynt, Ed Wood, and Man on the Moon, talk the challenges of adapting real life into drama, how they arrived on the right tone with producer Ryan Murphy, and balancing tragedy with comedy. Plus, Margaret, Alex, and Gazelle examine how well the show handles veracity, its real-life figures, and why its themes are inherently political.
Further reading: Matt's review of The People v. O.J. Simpson; how the series came to FX; your guide to the key figures on the show; how popular culture responded to the O.J. trial.

Tune in to The Vulture TV Podcast, produced by the Slate Group's Panoply, every Tuesday, on iTunes or SoundCloud. And please send us your burning TV questions! Tweet us @Vulture, email tvquestions@vulture.com, or leave us a voice mail at 646-504-7673.