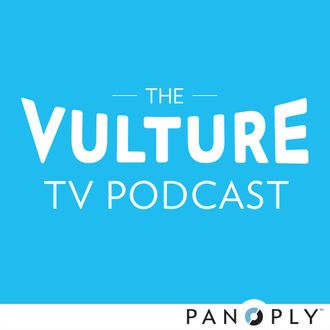 On this week's The Vulture TV Podcast, we discuss the two branches of shows The Sopranos gave rise to: the Mad Mens and the Boardwalk Empires. Martin Scorsese and Terence Winter's '70s-music-industry-set drama, Vinyl, is more on the latter branch, but it has some twigs scratching the Mad Men side. We examine how it compares to the Matthew Weiner show — does it have the narrative to back up its gorgeous aesthetic qualities? Plus, we talk Louis C.K.'s new theater-web-series-drama, Horace and Pete. It's an admirable experiment, but is there enough story there?
Further reading: Matt's reviews of Vinyl and Horace and Pete; Vulture's Vinyl recaps.
Tune in to The Vulture TV Podcast, produced by the Slate Group's Panoply, every Tuesday, on iTunes or SoundCloud. And please send us your burning TV questions! Tweet us @Vulture, email tvquestions@vulture.com, or leave us a voice mail at 646-504-7673.