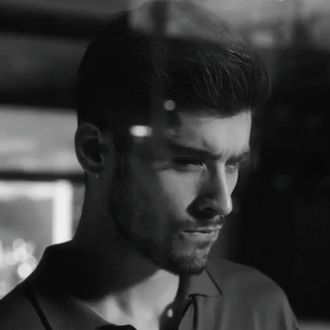 And so Zayn beat on, one against the direction, borne back ceaselessly into the past.
After releasing the video for "Pillowtalk" and proving, definitely, that he has done the sex with the women, probably several times, Zayn dropped a more melancholy-look love with the video for his latest single "It's You." The video, which is currently only available on iTunes (here), is a black-and-white tour of the various faces Zayn makes at actress Nicola Peltz from across a gorgeous Hollywood mansion. Like The Great Gatsby, this is a story about how the beautiful and rich can be unhappy, too.
In more upbeat news, Zayn also dropped an update of "Pillowtalk" featuring Lil Wayne earlier tonight. The two make for a good pair, given the similarities between their album covers and the fact that their names rhyme. Also, once you have Lil Wayne describing how to please a woman in great detail on your song, you've truly become a real man. So mazel tov, Zayn! You can listen to that track here.