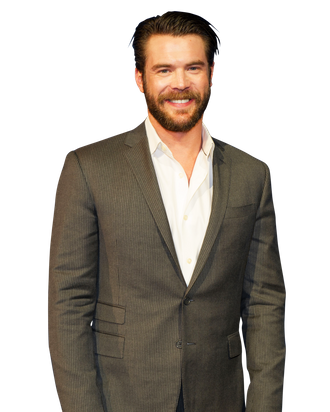 Photo: Marcus Ingram/WireImage
From day one, How to Get Away With Murder hooked critics and audiences alike, and it's no surprise why. The show's mix of jaw-dropping surprises, juicy cases, and fan-favorite couples (Flaurel is my No. 1) makes for must-see TV in an age when we're all DVRing and/or postponing watching until one lazy weekend when we can binge-watch an entire season in one sitting. Ahead of the season-two finale, Vulture spoke with Charlie Weber, who plays the deeply damaged Frank Delfino — forever loyal to his boss Annalise Keating (Viola Davis) — about what to expect in tonight's finale and, of course, Flaurel.
Tonight is the season-two finale, and one of the many things fans of the show are talking about is Laurel drunkenly telling Annalise that Frank told her that Anna had him kill Lila. Is it safe to assume there is a target on his back now?
You know, it's interesting some of the things that come to light on the show. What Laurel did in that scene is almost insignificant because there is going to be something else you will find out in the finale. That's kind of crazy to say, but Laurel confronting Annalise like that pales in comparison to other things. But what she did is not good. Frank knows it's not good, and he thinks he'll be able to smooth it over, so he's going to have to figure it out.
So, let's talk about his confession to Laurel. That was the major scene that changed Flaurel forever. Why do you think he finally 'fessed up?
That was him saying, "I love you." He wanted to say "I love you" to her, but instead what came out was "I killed Lila." That was him showing her that he's willing to tell her something that he would never share with anyone else. And because he's a screwed-up guy, that's his way of expressing his feelings for Laurel. I think the confession of it was something he didn't even really weigh.
It seemed like he let her infer that Annalise put him up to it. Why did he not say that Sam was the one who ordered Lila's death?
He was freaking out that he actually put that information out there, and she made a bunch of assumptions based off that. And then when he told her that he was going to explain everything, his phone rang, and she left his place. So he never really got a chance to tell her the whole truth.
What I will say about that scene and also your character in general is that he has changed over the course of these two seasons. Him confessing to a murder is not something he would have done before. How do you think Frank has grown?
He's evolved wonderfully, and I have to commend Pete [Nowalk, the creator of HTGAWM] and the writing staff for letting the audience see the layers of a very complicated man. I don't think anyone knew every single detail of where Frank was going as a character, but I always had big plans for the character, and they allow me to play that out onscreen.
That's great! So you have a more active role in how your character develops?
In a sense. I mean, it's Pete's show. He's the captain of the ship, but he's a very collaborative showrunner and creator. Ultimately, he makes the decisions that he deems are best for the show, but he does let you sit down with him and talk about your character and the things you want to see. Sometimes they make it into the scripts, and sometimes they don't. Still, it's amazing to have that outlet with him.
You can really sense that when you watch the show. The way the characters are paired off, there's a real collaborative vibe to everything.
It is. So glad you see it that way. Look, Pete doesn't need help. He's a genius, but he lets us talk about these characters and who we are. There's a part of me that is Frank, and I think it's helpful to Pete to hear from me how my character feels because I am so connected with Frank.
Speaking about collaborating: Anna and Frank are pretty much tight like glue. Why do you think he is so ride-or-die for her?
That is information you're going to get in the finale, and I could not be happier about that. That is one of the things Pete and I talked about. We knew we had to tell the audience that story about that relationship. People just have to know. We've gotten some sneak peeks this season with all the flashbacks, which have been wonderful. It's been really nice to explore a different character. Young Frank is a very, very different character than the monster we know today. So we'll find out why he changed and why he's so blindly loyal to Anna in the finale.
You mentioned Young Frank being different than the current version of him. Is it hard to go back and forth between those two parts of one person?
Well, Frank as he is now, that's in my bones. I don't have to try. I know him so well. With Young Frank, there was trial and error in the beginning, trying to find him and figure out his motivation. I had done my own prep, but a lot of him took shape onscreen and in the moment. Little choices that were made grew and helped him become Young Frank, which then informed the writing of that character in some ways. It's been really fun.
For me, another fun part of the show is that it's always surprising us. We think we know where the show is going or we know a piece of information, and then everything is turned upside down. Is it the same way for you? Do you have those "What the … ?" moments when you're reading it?
Oh, for sure. It's always a surprise. I never know what to expect. There's always a twist or a turn that I didn't see coming, but it's always a pleasant surprise. The writers always throw us something where we go, "Oh, okay, okay." So I have to wrap my brain around stuff just like you do when you're at home watching.
What's been your favorite OMG moment on the show so far? 
There's a scene in the finale that is very dear to me. It's one where you find out … all I can say is that something happens and you see Frank's reaction to it? It's really, really something. I wish I could go into more detail, but I can't. Other scenes that stick out to me are when relationships shift. A few episodes ago, there was that scene between Frank and Bonnie. They're in the bar, it's a very quiet scene. Not a lot is said, so on the surface it seems really simple. But what stands out to me about it is that it's two like-minded people who get each other without having to say much. We see how much they support each other and care for each other.
It was nice to see Frank and Bonnie have their moment. Is there anyone else on the show you're waiting to be paired off with?
I have to say that I've been lucky and spoiled. Everyone is so talented on the show, and I feel like I've gotten a little one-on-one time with most everybody. I would love to get my hands on Jack Falahee [Connor]. But there's not one person I wouldn't want to dig into stuff with. I love working with Viola and Liza.
Getting back to one of your main scene partners: Laurel. Do you think Flaurel is done?
The sad truth is that in a world of love, Frank might be damaged beyond repair. I think she was very truthful when she broke up with him. There's something that felt very finite about that. She was being honest and direct, and I think Frank was confused by that. But he understood that he needs to not push this further, and that she has moved on from him.
Yeah, but you know, when she kissed Wes, I got so mad.
[Laughs.] I got a lot of tweets about that one.
I bet people are going to be tweeting at you like crazy after the finale airs. Can you give us any sneak peeks at what we can expect?
Just fireworks. You will definitely see a realignment of relationships. Things are going to be different going forward between various people.