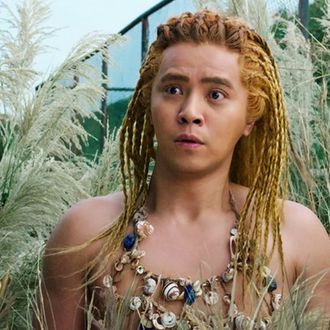 Stephen Chow's record-breaking movie, The Mermaid.
Photo: Bingo Movie Development
The China Film Bureau will begin to reward theaters for screening more Chinese films. The Hollywood Reporter writes that Chinese theater chains that generate at least two-thirds of their box-office revenue from local Chinese films will be able to keep half of a 5 percent tax they normally pay. This is in addition to the quota system the country has that allows for only 34 foreign films to be imported per year. That deal will be up for negotiation again in 2017, meaning there will likely be another increase in Hollywood imports. These protectionist measures are intended to nurture local films and produce more blockbusters like Stephen Chow's The Mermaid, which became the highest-grossing film ever in the country, earning an astounding $267.7 million in its first seven days and about $543 million overall.