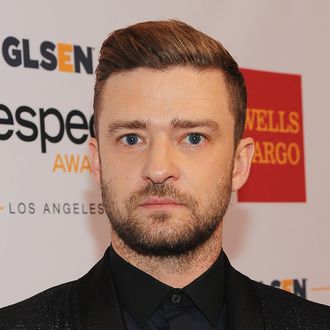 American Crime Story season 2?
Photo: Angela Weiss/2015 Getty Images
Word to the wise: When you're bringing sexy back, make sure that you reimburse its previous owners properly. Cirque du Soleil, which, yes, released an album called Quidam in 1997, is suing Justin Timberlake for allegedly sampling part of their song "Steel Dream" on his 20/20 Experience track "Don't Hold the Wall." The group is seeking $800,000 in damages. Timberlake's co-writers Timbaland, J-Roc, and James Fauntleroy are all named as defendants, alongside Sony Entertainment, Universal Music, and WB Music Corp. The suit was filed on Thursday in New York federal court, which is good, because Timberlake would stand a far worse chance in the court of the Sun, where all legal disputes are settled with backflips.