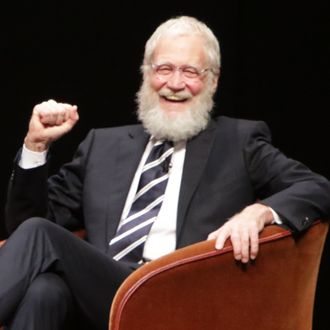 David Letterman debuted his retirement beard late last year, and now here it is again — out on a run, just above those bright-orange shorts.
Letterman showed up sporting this athletic look on his vacation in St. Barts, proving that the beard is back (or that it never left). With Easter on the way, this might not be the season for the big white beard, but Dave's making retirement beard an every-season thing.
Yes, this means that it's always appropriate to use "Santa! I know him! He smiles when he runs and color-coordinates his headphones with his shorts!" as a caption choice for this photo.