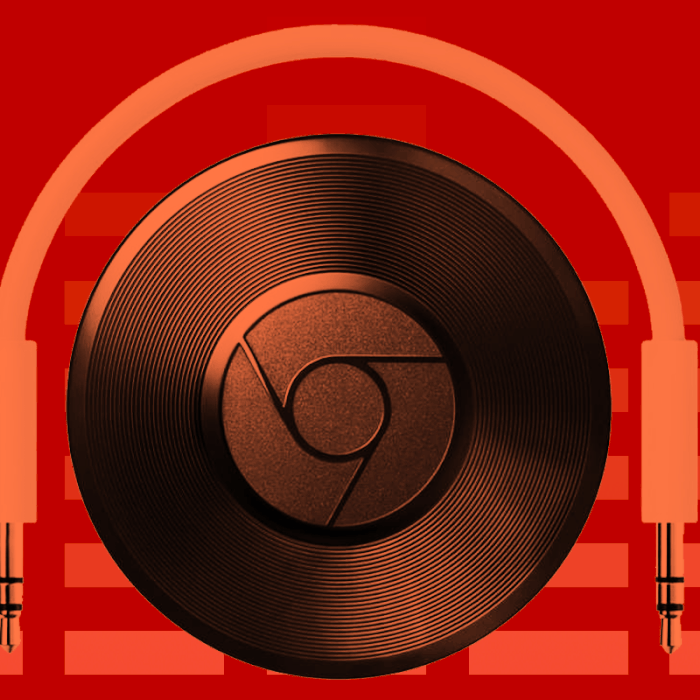 The four devices that turn up your sound system.
Photo-Illustration: Vulture
This week we're providing a series of Vulture Hacks: expert advice, gear guides, and recommendations to help you maximize your entertainment experience.

There are plenty of multiroom speaker sets on the market that can turn your phone into the control center for a full-home sound system. But while many of these systems, such as the ones made by Sonos, are impressive, they're generally pricey and often incompatible with any audio hardware you already have around your house. Rather than let that incumbent gear languish, here's how to transform your existing speakers into a multiroom setup that you can pilot from your phone.
Step 1: Sync Your Devices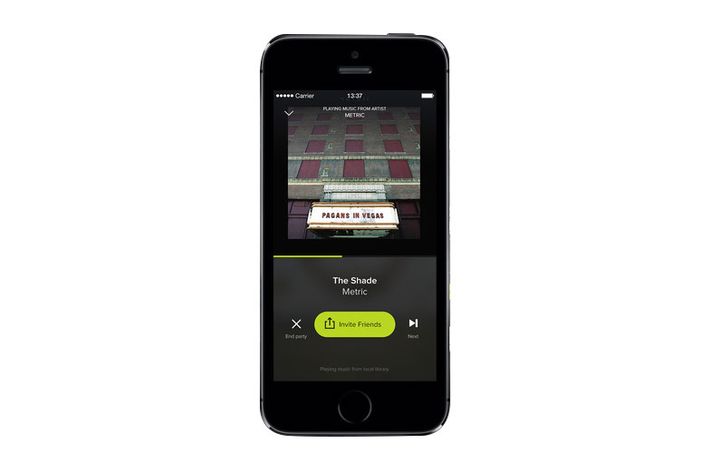 AmpMe is a free app that lets users hit play on a phone or tablet, and sync the same song across several other devices. The best part: The just-released update doesn't need an internet connection to work, meaning you can sync your devices during internet outages or an upstate cabin weekend.
A few caveats: AmpMe currently doesn't work with every streaming service out there (sorry, Spotify users), and the sound of various tinny phone and tablet speakers is probably far from what you have in mind when you're imagining a dream sound system. Which brings us to the next step. While a Sonos speaker system can accomplish this, too, they can get pricey, and the following is a more portable solution. AmpMe, free at the iTunes store
Step 2: Beam Music to Speakers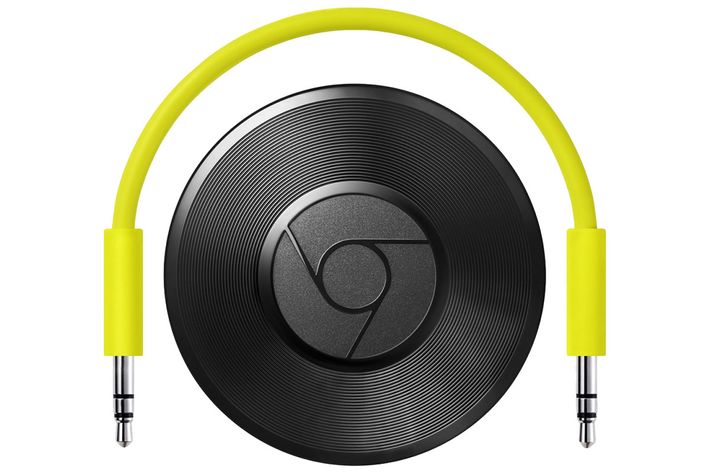 The Google Chromecast Audio is a little doodad that plugs into any old speakers, effectively turning them into a smart system that is capable of streaming any sounds that your phone outputs. Just plug the dongle into the speakers' audio-in jack, press the cast button on your phone, and let the music start streaming. There is no easier or cheaper way to breathe new life into classic gear. And high-quality old speakers without streaming services can be found for cheap on Craigslist, or the curb. The chances are actually pretty decent that you have an inherited set languishing in the back of a closet somewhere, waiting to be put to use. Google Chromecast Audio, $35 at Target
Step 3: Add a Portable Bluetooth Speaker to the Mix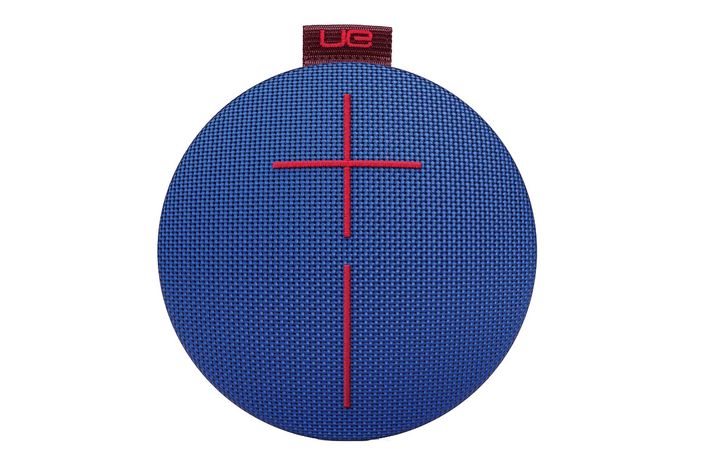 An easy way to expand a sound system: Get a portable Bluetooth speaker that can be carried between rooms (or just about anywhere else). I like the UE Roll, which is water-resistant enough to join you in the shower, durable enough to shrug off splashes and sand at the beach, and features a super-thin design that is meant to hang on door knobs or shower heads. It also sounds surprisingly good for something so small and cheap. If you're using AmpMe and Google Chromecast Audio to stream songs to old speakers in one room, adding this portable speaker to the mix allows you to sync the same song in a second room. UE Roll, from $64 at Amazon
Step 4: Trick Out Your Headphones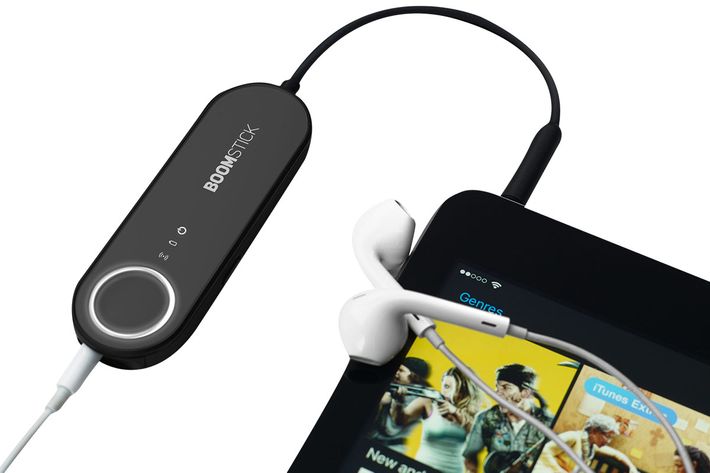 When you want to plug in, the BoomStick is a tiny dongle that sits between your headphones and a sound source (likely a smartphone), and uses a bunch of acoustic wizardry to make stereo tracks sound like they're bigger, better, and more immersive. It works a lot like a 3-D camera, which takes the slight difference in perspective of a left and right lens in order to create the illusion of depth. The BoomStick similarly looks for slight differences in the left and right stereo channels, and extrapolates them out to create a sense of coming-at-you-on-all-sides immersion, while also refining the sound waves so highs are higher, lows are lower, and hidden background details are easier to tease out of the din. BoomCloud 360 BoomStick, $80 at Amazon
This story was originally published in March, 2016.