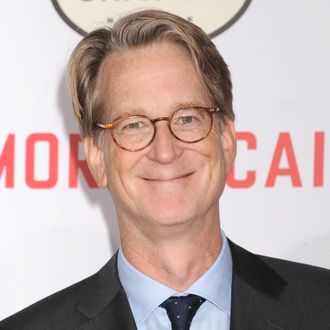 He has never been seen in the same room as Matthew Modine or Paul Feig.
Photo: Jeffrey Mayer/Getty Images
Quick, who's writing the new Indiana Jones movie? Probably exactly who you thought it would be, if screenwriters for Hollywood blockbusters are the kind of things you think about: THR reports it's David Koepp, a longtime Steven Spielberg collaborator who wrote Jurassic Park, its first sequel, and Indiana Jones and the Kingdom of the Crystal Skull for the director. It's this last one that has fans understandably nervous, but Koepp also wrote Mission: Impossible and the Tobey Maguire Spider-Man, so he's hardly Friedburg and Seltzer. Just keep him away from Sears and things will be fine.