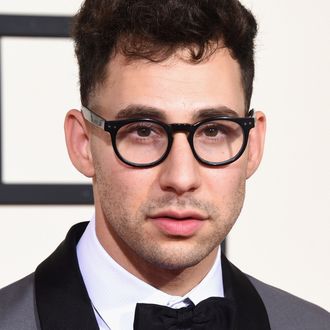 Are we having fun. yet?
Photo: Jason Merritt/Getty Images
Picture this: You went on a pretty great first date with someone in November, had a few more dates, a few more laughs, a few sleepovers where nothing too terrible happened. Now it's Christmas — what the heck kind of gift are you supposed to give them? Simon & Schuster has your answer: The publishing house today announced it will publish a new book from musician Jack Antonoff called Record Store; it will include a series of essays from the Bleachers frontman and others "that will pay tribute to the cherished, and endangered, cultural institution." Casual, creativeish, and slightly hip — the perfect gift for your what-even-are-we. Hopefully they'll place it near the front of the store.