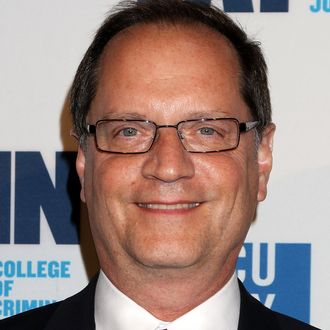 Buting.
Photo: Laura Cavanaugh/2016 Laura Cavanaugh
On the heels of his tour announcement, Making a Murderer defense attorney Jerry Buting has revealed he's also working on a book about American jurisprudence. His project will partly delve into Steven Avery's case, according to the AP, but it will focus more on attacking dysfunction within the criminal-justice system on a larger scale. "Excited to do book. Lots to say about who I am & why I'm crim def atty. Love my career, every day," Buting tweeted Monday. "Will discuss how same flaws seen in MaM have been encountered frequently in my career. It's time to change."
In an interview with Action 2 News, the lawyer also noted that his book is not a response to MaM prosecutor Ken Kratz's publishing efforts, because Buting is drawing upon a host of experiences from his 35-year career. "I think I have a lot to say that transcends the Avery case," he explained, since "issues that came up in the Steven Avery trial that a lot of people think are unique to that case … are far from unique and happen all too often." Other details are under wraps, but expect Buting's release in 2017 via HarperCollins's Harper imprint.