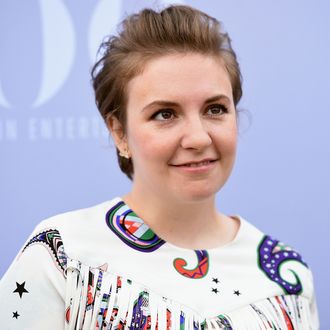 Photo: Jason Merritt/Getty Images
Lena Dunham has been hospitalized and will undergo surgery for a ruptured ovarian cyst, according to People:
"Lena Dunham has been very public with her personal bouts with endometriosis. This morning, she suffered from an ovarian cyst rupture and has been taken to the hospital," her spokesperson, Cindi Berger, told PEOPLE in a statement. "Lena will be undergoing surgery at an undisclosed hospital. We thank you for you understanding and hope that Lena's privacy will be respected."
Last month Dunham discussed her ongoing health issues in a Facebook post, assuring fans that season six of Girls will be the best one yet (though, sadly, the last). It's unclear for how long she will remain in the hospital.