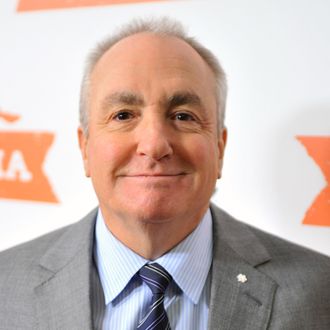 Lorne Micheals.
Photo: Stephen Lovekin/2012 Getty Images
When Kanye had his behind-the-scenes SNL outburst last month, early reports claimed the rapper wanted to nix his live set. Now Lorne Michaels wants you to know the drama was never that bad. Talking to E! News at Tuesday's Whiskey Tango Foxtrot premiere, the zen comedy don confirmed the 'Ye-ruption occurred — but in a dressing room, without major incident. "Kanye's been on the show for a lot of years," Michaels explained. "He's an artist, you know? A great artist." SNL insiders had said Yeezy's flare-up, which mostly entailed self-declarations of importance, was a private reaction to last-minute stage changes. Though Michaels conceded you never know what to expect with West, he noted the guy always delivers:
Because in Yeezus he trusts.