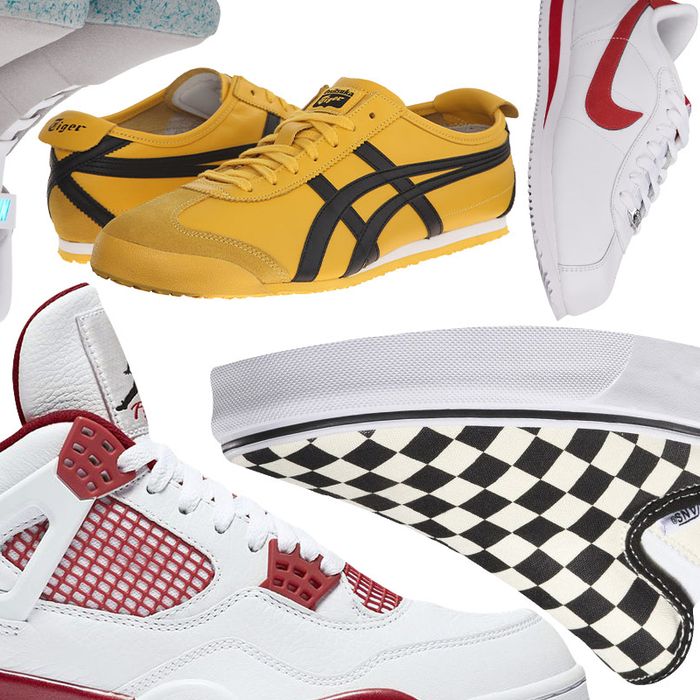 Twenty-seven years after Nike created the self-tying Air Mags in Back to the Future Part II, a mass-market version of the power sneaker has finally arrived. On March 16, at its annual innovation summit, Nike unveiled the HyperAdapt 1.0, with fully automated laces that adapt to your feet the minute your heel hits a sensor, and they can be further tightened or loosened with the push of a side button. They won't release until the holidays, but while you're waiting, you can build out the rest of your movie-sneaker collection. Here are the six most iconic options available now, according to Yu-Ming Wu, founder of SneakerCon, sneakernews.com, and the sneaker resale outlet Stadium Goods. (And only one of them will set you back $9,000.)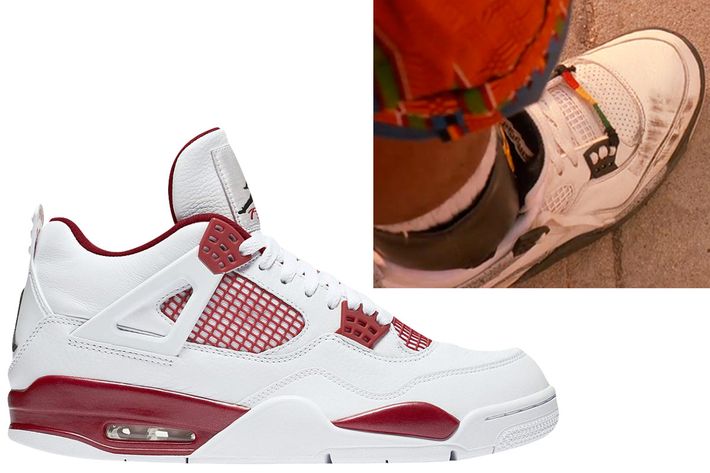 Do the Right Thing
Air Jordan 4, $190 at Champ Sports
Next to the Air MAG, this is "the second-most-coveted movie sneaker," says Wu. Perhaps the most prominent Jordan placement in any Spike Lee movie, there's a scene in Do the Right Thing in which the neighborhood's new white resident scuffs Buggin' Out's brand-new Jordans, and it nearly starts a riot. When the camera zooms in on the now-ruined sneakers, "That is just top level," Wu says. "They're a very important part of the story.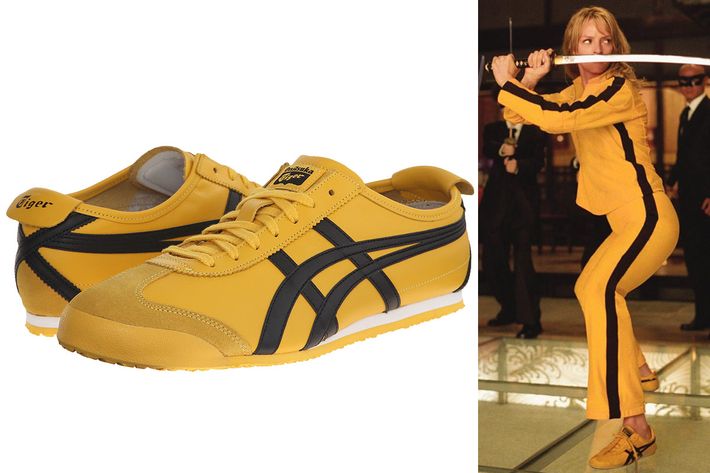 Kill Bill
Onitsuka Tiger Tai Chi LE, $85 at Zappos
"Uma Thurman's outfit with the yellow and black stripes and the Onitsuka Tiger is completely inspired by Bruce Lee's Game of Death outfit. He was the original who wore the Onitsuka Tai Chi shoes, and Tarantino was obviously very influenced by that." Although the Tai Chi is no longer available, Onitsuka still sells a very similar style called Mexico 66.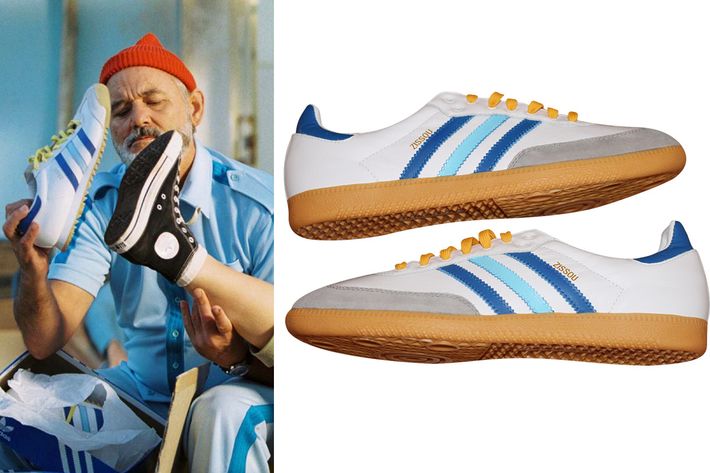 The Life Aquatic With Steve Zissou
Adidas Zissou, $200 at Etsy
"I thought it was incredible that they went and got a pair of sneakers made for the movie," says Wu. "That was really special." Although Adidas only made this colorway for Steve Zissou himself, hard-core Wes Anderson fans can get a hand-painted made-to-order version on Etsy.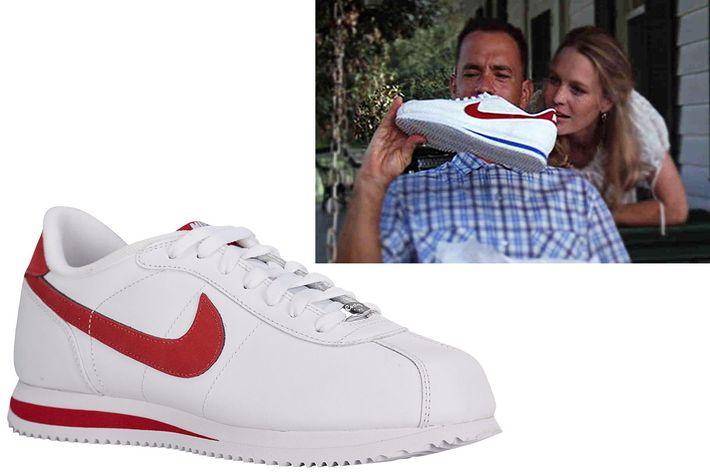 Forrest Gump
Nike Air Cortez, $70 at Foot Locker
"You can't forget that scene of Forrest opening the box; checking out the Cortezes in the iconic red, white, and blue colorway; and then running with them." Those with the original blue-streaked bottoms are now only available for resale, but you can get a nearly identical style for $70 at Footlocker.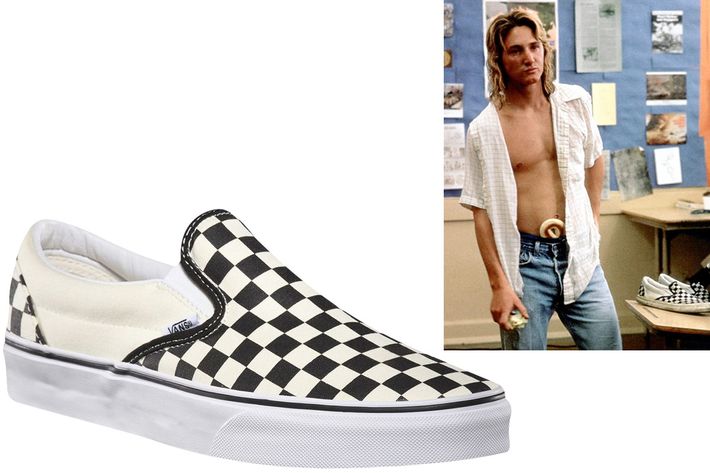 Fast Times at Ridgemont High
Vans Checkered Slip-Ons, $47 at Vans
"The Vans just cemented that California culture of cool young kids just not caring about anything. A piece of sneaker history."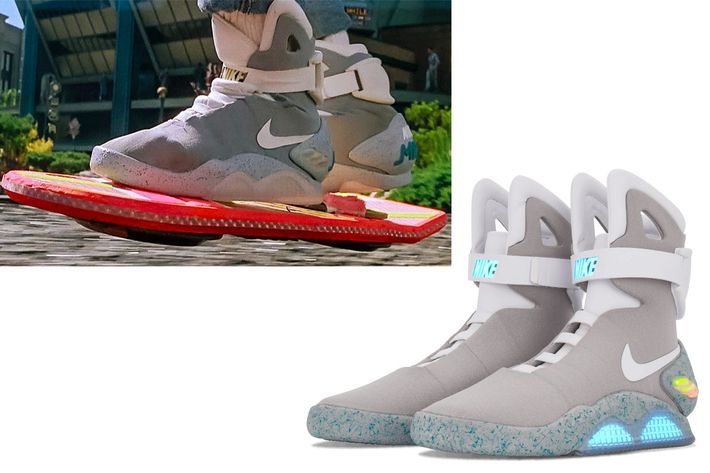 Back to the Future Part II
Nike Air Mag, $10,000 on eBay or $9,000 at Stadium Goods

Last year, on October 21, a.k.a. Back to the Future Day, Nike released a limited run of Air Mags that were only available via eBay auction, with proceeds going to the Michael J. Fox Foundation for Parkinson's Research. Now one buyer is reselling a size 11 on eBay for $10,000, and Stadium Goods has a 9 for $9,000. "It's a steal," Wu says.