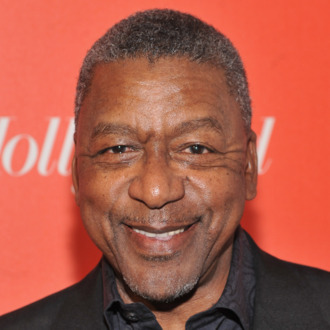 Robert L. Johnson.
Photo: Mike Coppola/2012 Getty Images
Even before the trailer for the long-delayed Nina gave the world a glimpse of Zoe Saldana as Nina Simone, audiences turned against the project for giving the starring role to a lighter-skinned woman, who sports darkened skin and a prosthetic nose in the film, instead of casting an actress who looks more like Simone herself. But according to Robert L. Johnston, head of the film's distributor, RLJ Entertainment, those criticisms stem from embedded prejudices. "It's unfortunate that African Americans are talking about this in a way that hearkens back to how we were treated when we were slaves," Johnson, who previously defended the film in a short statement, said in an interview with The Hollywood Reporter. "The slave masters separated light-skinned blacks from dark-skinned blacks, and some of that social DNA still exists today among many black people."
Johnson, who is also the founder of BET, added that, "as an African American, I will gladly engage anyone on this question of should we be talking about how light or how dark you should be to play a role." He pointed to instances of colorism within black communities — the infamous "brown paper bag test," for instance, which barred darker-skinned students from joining black fraternities and sororities — and insisted that these prejudices should not be reversed. "Black Americans should know better than to have this discussion over a creative project," he said. "We're not talking about white against black. We're talking about black against black."
While many, including The Atlantic's Ta-Nehisi Coates, have made eloquent arguments against the casting decision and critiqued the film's mostly white production team (as well as its decision to ignore a gay man's sexuality), Johnson insists that audiences should reserve their judgment until they see the film in question. Nina premieres April 22.