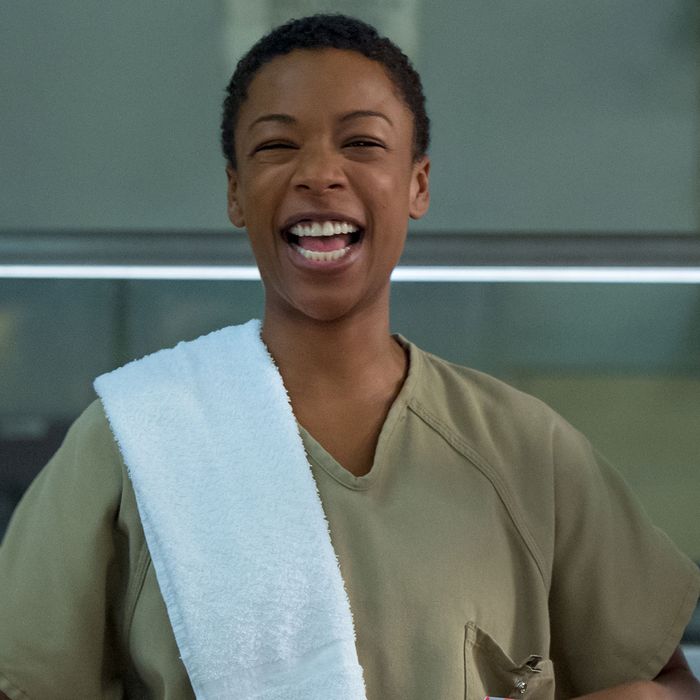 We're going to learn how to spin sugar today!
Photo: JoJo/Whilden
As the women of Litchfield were running free at the end of season three, little did they know the walls were about to bear down on them even further: Construction crews were busy installing bunk beds to double the prison's capacity and bus new prisoners in. One of the new inmates would be none other than Martha Stewart-reference Judy King (played by Blair Brown). And she has arrived! These first-look photos of the fourth season of Netflix's Orange Is the New Black, premiering June 17, confirm the domestic goddess's entrée into the incarcerated population, new bunk beds for the incoming transfers, and a heartbreaking photo of Sophia Burset (Laverne Cox) who was thrown into the SHU last season. Maybe Judy King can keep the peace by teaching both sides how to fashion papier–mâché olive branches from toilet paper. To the photos!
Look, there are new inmates, and they've brought bunk beds! You wanna be on top?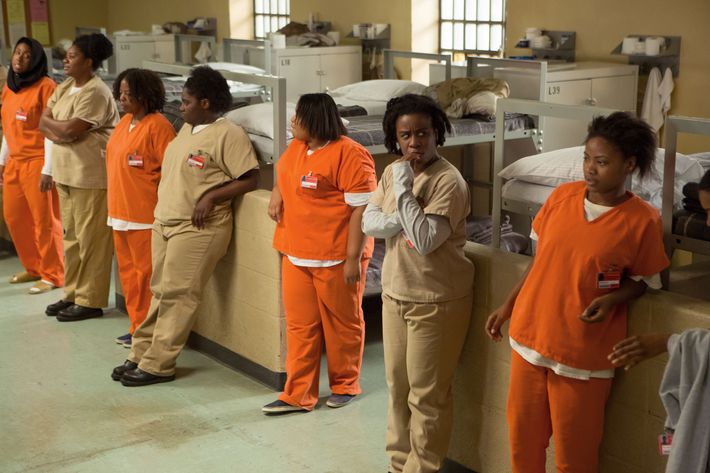 Oh. My. God. 'Tucky. Look. At. Her. Butt.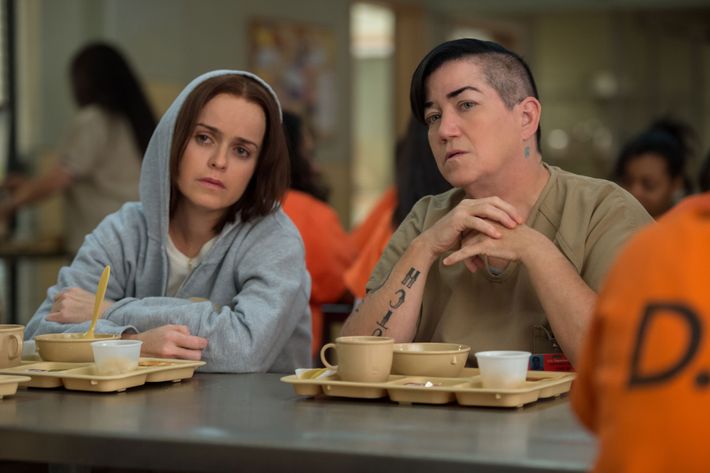 "But I said I wanted a pedicure, Blanca!"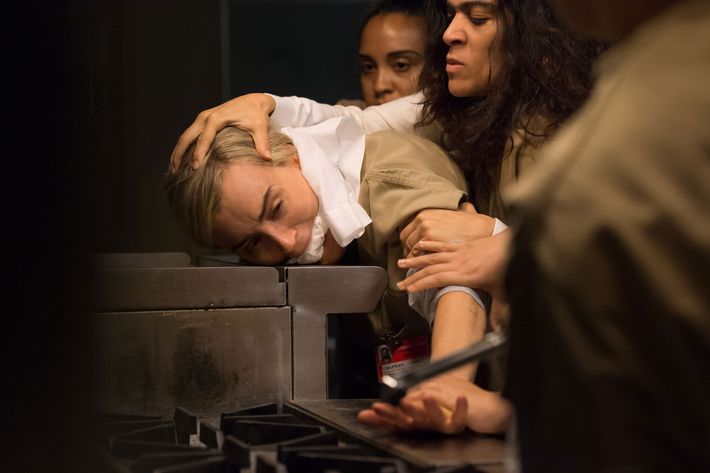 Will the real El Diablo please stand up?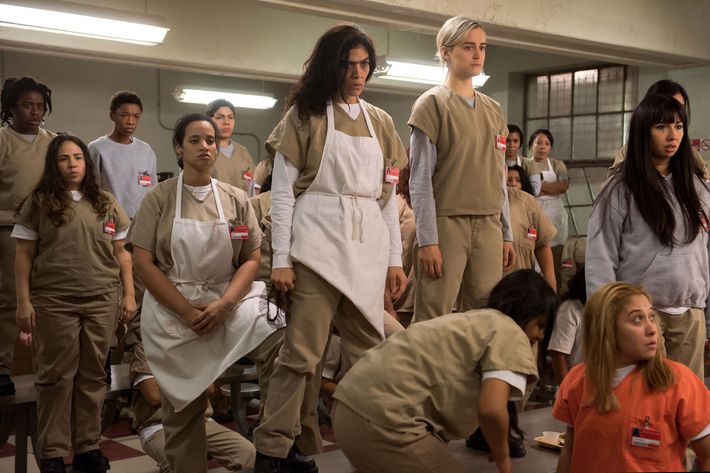 "Don't tell us what happens to Space Admiral Rodcocker and Edwina! No spoilers, Suzanne!"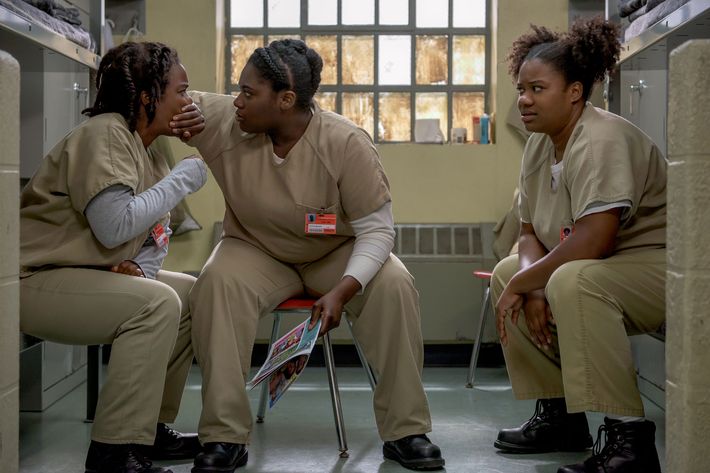 Oh, Sophia.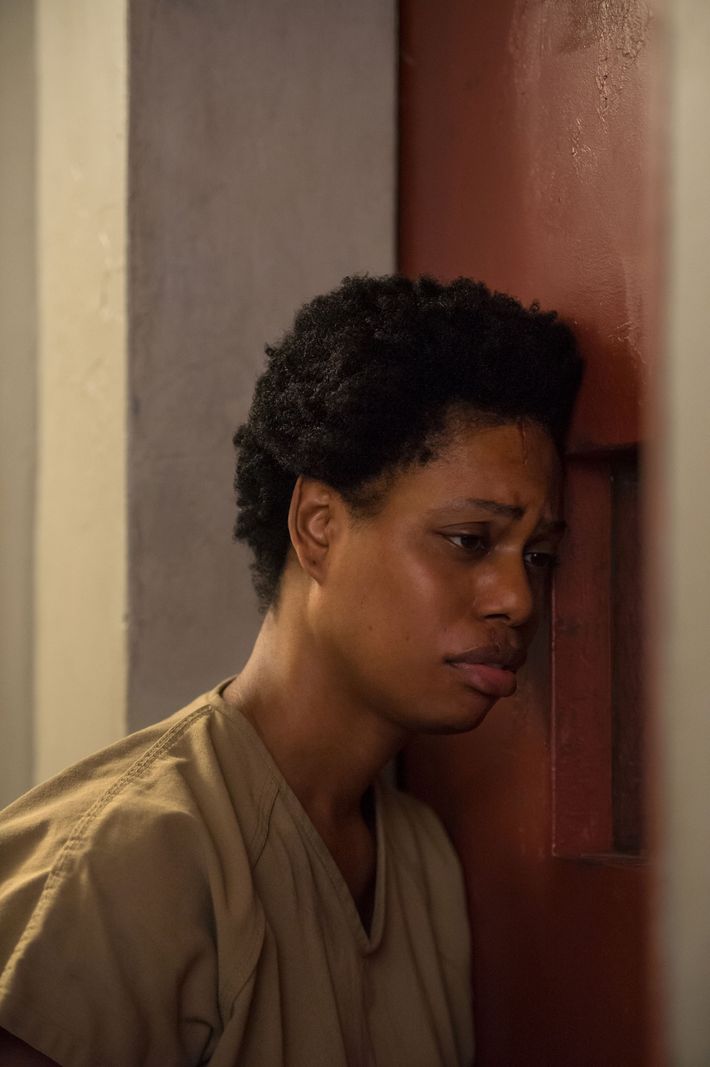 "I hate fish-taco Wednesdays."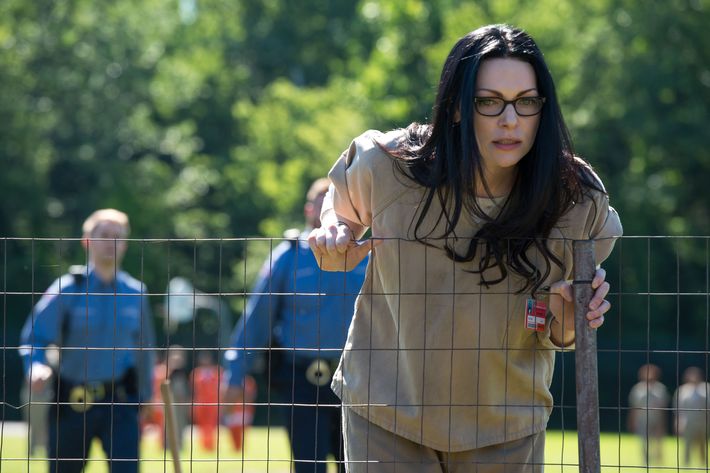 "What'd she say about our fish tacos?"