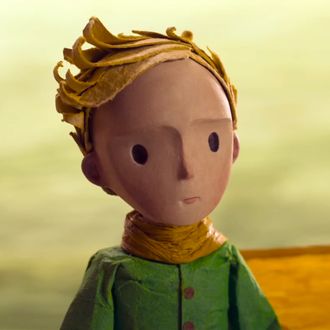 Good night, sweet prince.
Photo: Paramount Pictures
American public has lost its chance to coo in unison over a delightful CG and stop-motion adaptation of a French classic, for now. Paramount has decided to drop the recent animated take on Antoine de Saint-Exupéry's The Little Prince, which premiered at Cannes last year and was set for U.S. release on March 18. Director Mark Osborne announced the news on Twitter, writing, "As it turns out, the much anticipated U.S. release of this special and unique film will have to be anticipated just a little bit more." He added that the film, which features voice work from Jeff Bridges, Rachel McAdams, Paul Rudd, Marion Cotillard, James Franco, and Benicio Del Toro, will be released by another U.S.  distributor later this year. It has already premiered in France and elsewhere.
The Little Prince is the first feature-length film adaptation of the novel. Paramount hasn't commented on the news yet.