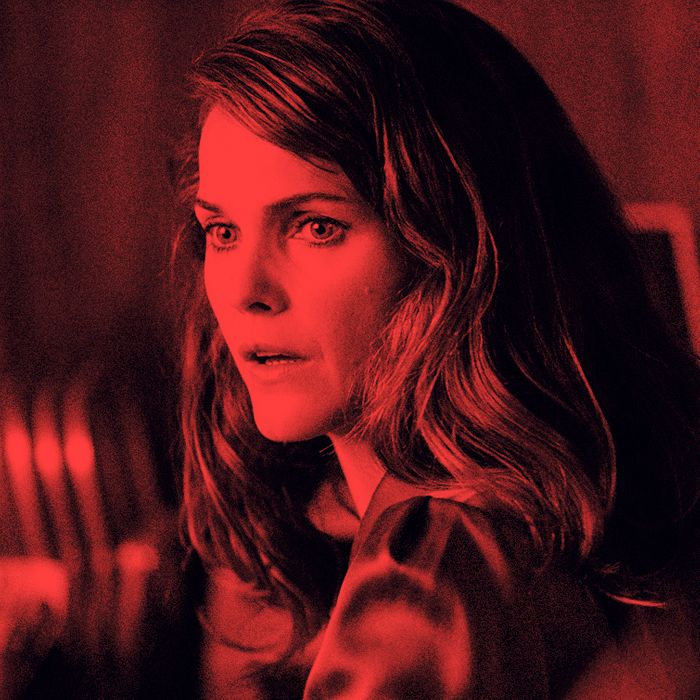 Keri Russell.
Photo-Illustration: Vulture and Photo by Eric Liebowitz/FX
In a way, the showrunners of The Americans have only themselves to blame. They cast Keri Russell and Matthew Rhys as Elizabeth and Philip Jennings, Russian agents in a sham marriage turned real. The actors' on-screen chemistry bloomed into a real-life connection, and, of course, led to a baby.
For the latter half of the show's fourth season, showrunners Joe Weisberg and Joel Fields relied on a time-honored TV tradition: hiding the baby bump. "Cuts of her with groceries, cuts of her with a laundry basket, cuts of her with more groceries. Coats, lots of coats!" Fields told The Vulture TV Podcast, counting the show's attempts to cover Russell's pregnancy this season. "It's just happy news that you work around." Weisberg added that they also include CGI shots, removing the bump entirely. "If you do two or three CGI shots per episode," Fields explained, "we hope the audience will think less about the coat, the laundry basket."
The question of how to shoot around a pregnant actress has long challenged TV productions. Limits can inspire creativity — more than a few have developed season- or series-long arcs in response to an actress's happy news. We looked back at ten cases where TV shows dealt with a baby on the way by introducing extended spa getaways, alien abductions, and more coats.
1. I Love Lucy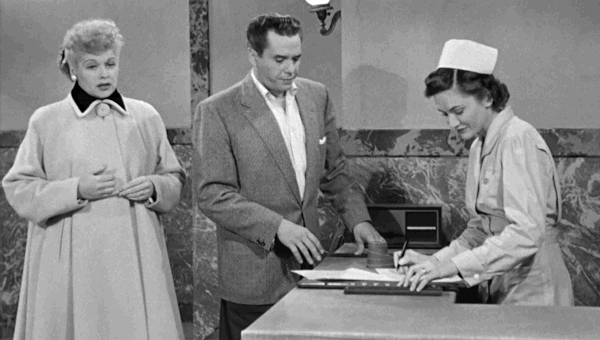 Lucille Ball was pregnant and covered in oversized clothing when I Love Lucy shot its pilot, but as it wasn't made for broadcast, the episode never aired (you can watch it here). The larger challenge came when, midway through shooting her show's second season, the comedian became pregnant with her second child, and the writers decided that Lucy would get pregnant, too. Famously, Ball couldn't say the word "pregnant" on national TV — instead, Lucy is "enceinte," among other euphemisms — but I Love Lucy's pregnancy story line still ended up being nothing short of revolutionary. The season-long arc marked the beginnings of serialization on the sitcom, while the decision to run old episodes in Lucy's time-slot while Ball was on maternity leave helped invent the concept of the rerun. Lucy's wasn't the first pregnancy to appear on TV — that was on Mary Kay and Johnny back in 1948 — but it was certainly one of the most influential.
2. Seinfeld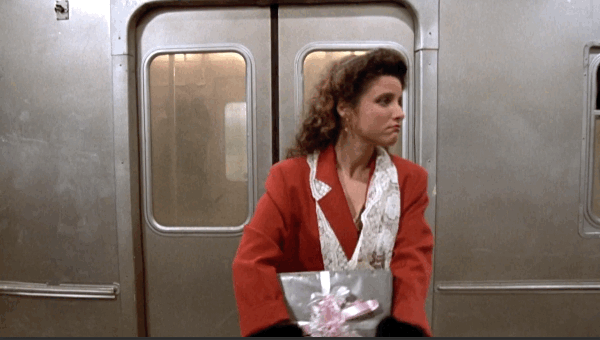 For every actress who has the clout to have her pregnancy written into a TV show, another faces uncomfortable suggestions. When Julia Louis-Dreyfus became pregnant on the third season of Seinfeld, Jerry himself told her, "Hey, I have a great idea. How about we write in this season that Elaine just gets fat?" According to Louis-Dreyfus, the suggestion made her instantly break into tears: "Automatic, it was like a death sentence," she recalled when she appeared on Comedians in Cars Getting Coffee in 2015. Instead, Seinfeld gave Elaine a large collection of '90s coats and had her character disappear on a trip with her psychotherapist-boyfriend at the beginning of season four, while Louis-Dreyfus was giving birth. "It was a great idea," Louis-Dreyfus said, looking back on the suggestion that Elaine gain weight, "and we should've done it." (Fellow '90s sitcom Frasier did just that, having Daphne gain weight in order to cover Jane Leeves's pregnancy during season seven, then sending her off to a spa for a few episodes to shed the pounds while Leeves had her baby.)
3. The X-Files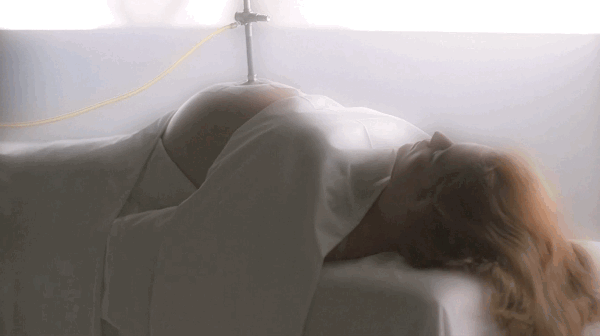 If you don't exist in the world of a comedy, it's harder to come up with reasonable excuses for a character to be bedridden, suddenly a big fan of purses, and/or always delivering large packages. As Gillian Anderson entered the later stages of her pregnancy as The X-Files headed into its second season, the writers, after a debate with studio execs as to whether her role could be recast, threw the ultimate Hail Mary. After hiding Dana Scully's growing bump with the usual camera angles and trickery, they had Scully abducted. The contrivance gave Anderson space for an abbreviated maternity leave (just for a single episode, "3"). But the consequences of the abduction formed the beginnings of several series-long "mythology" arcs that played out throughout The X-Files, many of which centered on Scully's own ability to have children. In one season-five episode she learns that she mothered a child during the abduction, while, in a later arc in season seven, her abduction-altered DNA allows for a miraculous pregnancy. "There had been some mythology episodes the first year of the series, but I don't think anybody really looked at it as mythology, if you will, at that point," producer Frank Spotnitz said in a commentary on the show's abduction story line. But Anderson's pregnancy "really began the mythology in earnest, or kicked it into a higher gear anyway."
4. Sex and the City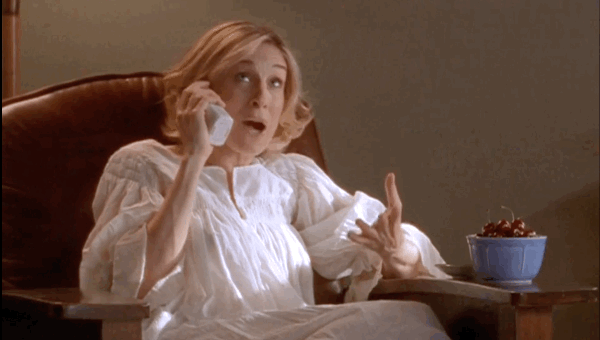 When a show can't resort to alien abduction, there's always fashion. Sarah Jessica Parker learned she was pregnant while shooting the first episode of Sex and the City's fifth season, and as Carrie Bradshaw isn't exactly the baby-having type, the producers cut the season order and had a custom set of clothes made to hide the baby bump. Carrie spends the season looking like she's in a Jane Austen, Empire-waist-decked period drama. But considering fashion trends in 2002, her new fashion obsession was nothing out of the ordinary.
5. How I Met Your Mother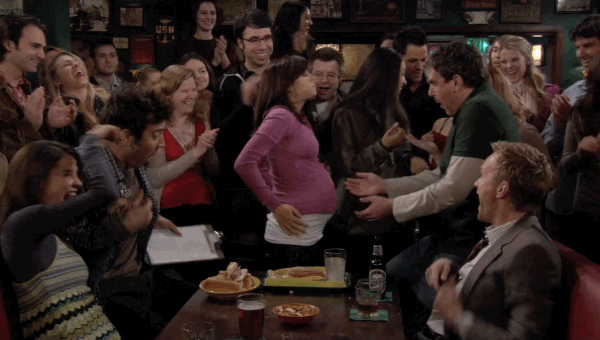 In its fourth season, How I Met Your Mother dealt with the simultaneous pregnancies of Alyson Hannigan (Lily) and Cobie Smulders (Robin). According to series co-creator Craig Thomas, the writers' attitude was, "Why be subtle about it — let's make an extra joke out of it." Hannigan hid behind an increasingly ridiculous collection of objects, until finally, when Lily tries to reclaim her past glories through an eating contest, Hannigan got to stand up and show off her bump. (Pay attention to Smulders in the bottom left-hand corner, as her bump is clearly not hidden as well.)
6. Homeland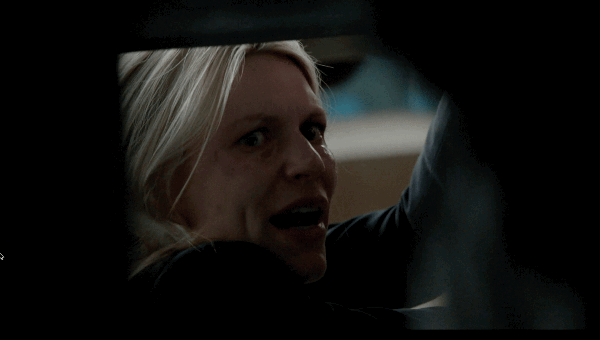 Coming off of its breakthrough first season, Homeland couldn't afford to have Claire Danes's Carrie Mathison stop any of her high-octane spy antics. The show used a combination of meticulous camera angles, a body double, and the slimming power of CGI to make it seem like Carrie was still fighting fit. But the exhausting shooting schedule of a TV series doesn't let up, even with the effects of CGI. "At one point, we were shooting in an old sewage factory. I was kidnapped, I was chained to a pipe, it was 4 a.m., I was seven and a half months pregnant, and I was like, 'This sucks,'" Danes said of the season.
7. House of Lies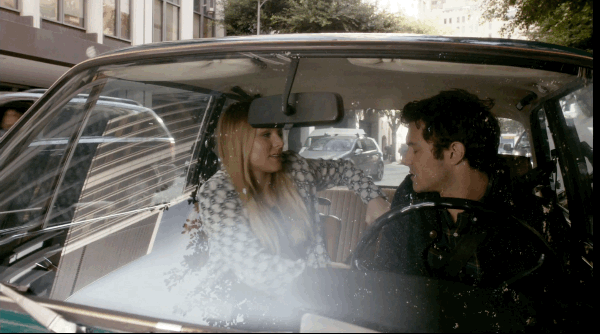 On House of Lies, Kristen Bell's Jeannie van der Hooven has a leaked sex tape come out in the second season, which Bell had to film while seven months pregnant. The producers shot it at the best angles possible and edited around it with CGI. "Now I can forever look at my daughter and go, 'Oh, you were present for that,'" Bell joked about the experience on Conan. She added that her love interest, Adam Brody, "affectionally referred to our sex scenes as threesomes, because my belly was right on top of him." Bell was also pregnant while shooting season four, but the writers decided to give her character a baby the second time around.
8. Mad Men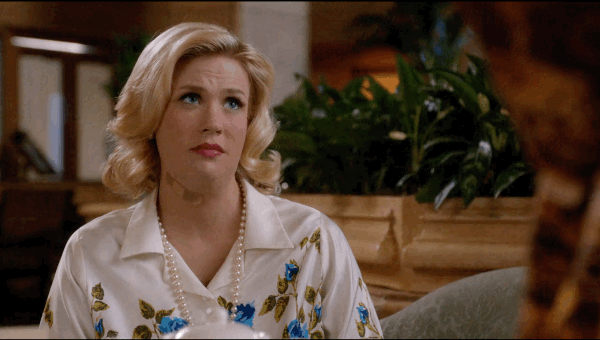 January Jones entered the fifth season of Mad Men eight months pregnant. "I didn't want to try to hide it," she told The Hollywood Reporter. "I thought it would become comical and weird. And I also didn't want to have the character become pregnant because it just wouldn't make sense." Instead, creator Matthew Weiner wrote in a story line about Betty Draper's sudden weight gain, which meant that Jones had to wear "seven hours of prosthetics" to get in and out of character each day. Betty lost the weight in successive episodes, but the arc was emotionally grueling for the character, who obsessed over her weight and image. It was a shock for Jones, too, who saw her first season-five episode "on the air, paused it, and went screaming into the other room."
9. Scandal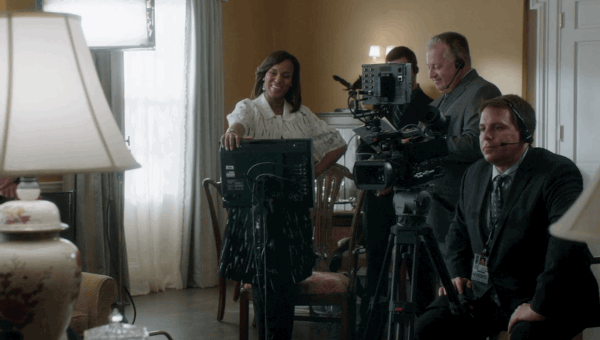 When Kerry Washington became pregnant during the D.C. drama's third season, ABC used every trick at its disposal to try to make it seem as if Olivia wasn't with child: Large bags, loose clothing, a guard booth — fans tracked the attempts to hide the bump, which became increasingly obvious. Still, the physical strain was nothing to be scoffed at. "I had to figure out how to be this woman while my instrument was changing and evolving every day,"  Washington wrote in The Hollywood Reporter about the season. "It was like seeing the keys on a piano jump around on a daily basis. It was tough for me to even maintain Olivia's walk because of the changes."
10. 30 Rock
30 Rock wrote around both Tina Fey's and Jane Krakowski's pregnancies over the course of its run ("We plan to shoot around Jane's pregnancy," executive producer Robert Carlock said, "because no child should have Jenna Maroney for a mother.") But as the legacy champion in meta commentary, the show was best when lampooning the very idea of a woman hiding a pregnancy in the first place. In season five's "Christmas Attack Zone," Elizabeth Banks's Avery Jessup spends the episode hiding behind large objects, in a parody of the hidden pregnancy trope.