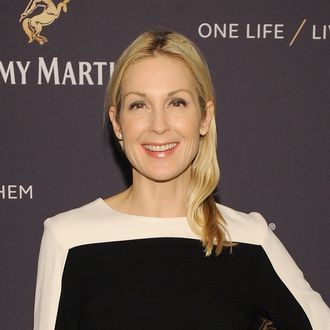 You know you love her.
Photo: Brad Barket/2015 Getty Images
Spoilers ahead for Sunday night's episode of Quantico.
Giving the world hope for a Quantico–Gossip Girl shared universe, where everyone is in prep school wearing henleys and also possibly a terrorist, Quantico has cast Gossip Girl's Kelly Rutherford as Shelby's (Johanna Braddy) conniving mother, according to EW. You could have glimpsed Rutherford in a family photo on Sunday night's episode, though you were probably distracted by Priyanka Chopra's hair. Soon, we expect to learn that Rutherford's character actually is Lily Van Der Woodsen, that Serena Van Der Woodsen is also a super-secret spy (Blake cameo, please?), and that nothing from season 2 of Gossip Girl ever actually happened.