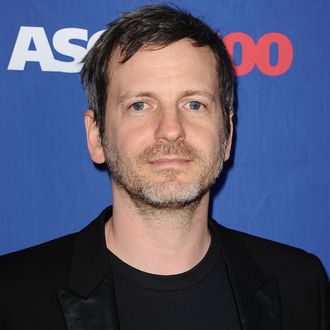 Dr. Luke.
Photo: Jason LaVeris/Getty Images
Sony Music is expected to sever ties with Dr. Luke, reports The Wrap. According to "knowledgeable individuals," the record label will end its contract with the producer — whose Kemosabe Records operates under a deal with Sony — before it expires next year. The pressure on Sony to drop Luke has been mounting since Kesha first sued Luke, in 2014, for sexual, physical, and emotional abuse (later adding Sony to that suit), and more recently after Kesha lost an injunction to be released from her contract with Dr. Luke. Sony has previously said it is not legally permitted to free Kesha from that contract because she signed it through a separate deal with Luke's publishing companies.
Luke's five-year contract with Sony is reportedly not set to expire until early 2017, and Kesha's lawsuit against him is still pending, which sources tell The Wrap means Sony and Luke would have to come to a mutual agreement to dissolve their deal. (It is not clear whether Luke has been informed of any of this.) "Kesha has no case in regards to her contract, but [Sony] can't afford the Adeles of the world out in the streets calling the label unsupportive," a source tells The Wrap. "The fact that this hasn't already been taken care of is confusing, especially for people in the building."
Meanwhile, Kesha's fans have planned a second protest outside of Sony's NYC headquarters for this Friday, where they're expected to present a petition with over 411,000 signatures demanding that Sony release Kesha.
Vulture has reached out to Sony Music for comment.
Update: In a statement to EW, Dr. Luke's attorney denies the report: "This is not true. Luke has an excellent relationship with Sony. His representatives are in regular contact with executives at the highest levels at Sony and this has never come up."