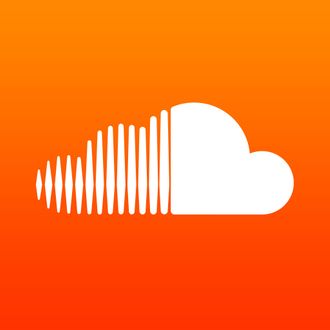 Just when you thought you'd settled on a favorite music-streaming service, another is vying for your wallet, and it's a big one. SoundCloud has officially launched its first-ever paid subscription service, SoundCloud Go, after years of rumors that it was planning to enter the streaming wars. SoundCloud Go is now available in the U.S. for a 30-day trial, after which a subscription will cost $9.99 a month and include ad-free listening, offline streaming, and access to both major and independent labels' catalogues. A free tier, with ads, will remain unchanged.
Obtaining that lucrative "expanded catalogue" has long been blamed for the delay in launching the premium service, as SoundCloud says it has been negotiating with major and independent labels for three years for the rights to stream their artists' songs. Earlier this month, SoundCloud appeared to clear its final hurdle, reaching a licensing deal with Sony Music, the last of the big three major labels to get onboard with SoundCloud's premium plan. SoundCloud first began its quest to turn a profit off its rapidly growing 175-million user base — second only to YouTube in the streaming biz — when it launched ads on the service in 2014, allowing SoundCloud to finally pay music royalties like all the other streaming giants it's now in direct competition with. (SoundCloud had previously faced a lawsuit over copyright infringement from the British publishing company PRS, which it has since settled.)
And it seems SoundCloud Go couldn't be launching at a better time: The RIAA recently reported that streaming outearned downloads in 2015 for the first time ever, with premium services the fastest-growing area of that revenue. The only question is: How long until Kanye jumps the Tidal ship for SoundCloud Go? We give it a month.