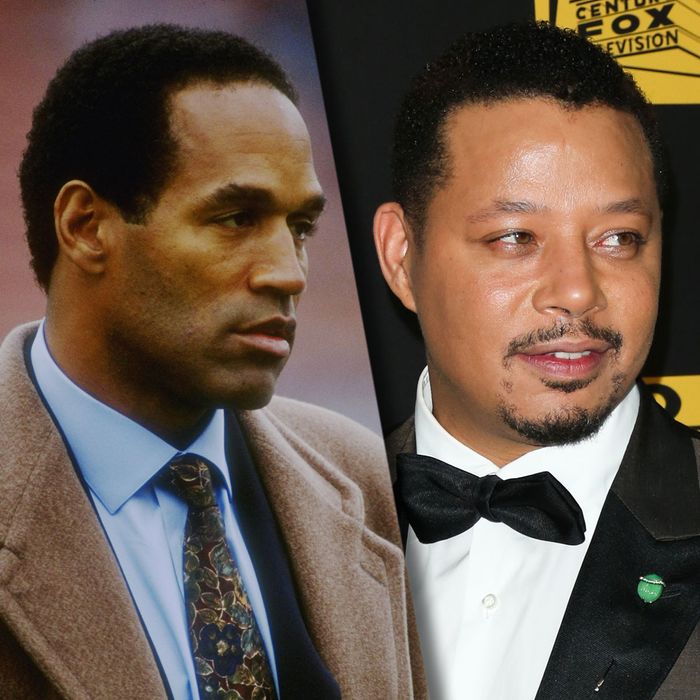 Photo: Gary Newkirk /Allsport/Paul Archuleta/Getty Images
The point of blogging on the internet isn't to reach the masses with a universally understood story. It's to find that niche thing only 75 people care about and write about it with a passion so fiery that everyone else feels compelled to at least give it a shot.
Which brings us to the most important non-Beyoncé news of the day. Sit down for this. On the floor.
As noted earlier in the year, the first six months of 2016 will forever be known as "O.J." This was established even before The People v. O.J. Simpson: American Crime Story fully took over America — a full seven weeks preceding the moment when a juror told Judge Ito that black people loved Ross over Target. One of the only consistent negative critiques of the wildly acclaimed anthology series has been that, perhaps, someone other than Cuba Gooding Jr. could have played O.J. I happen to think he's doing a fine job, mainly because he's the seventh-most-important character in the show. But then a random tweet popped up in my life, making me question the casting. The tweet suggested that Terrence Howard would have been a better Juice.
This is not a bad opinion. He does have a gift for playing characters to which he might be eerily similar (see: all of them). It's a fun experiment, thinking of Terrence Howard in the O.J. Simpson universe. Or, it was a fun experiment. Google "Terrence Howard" and "O.J. Simpson" together, and it takes you to a magical place. That place: 1995's made-for-TV movie, The O.J. Simpson Story.
Here is that film, in full.
You're welcome.
This film, like The People v. O.J. Simpson, begins with that snitch bloody-footed dog and Simpson being taken to the airport for his Chicago flight on the night of the murder. As the film progresses, you're hit with a flashback of a young O.J. and his lifelong buddy, A.C. Cowlings.
Who plays young A.C.?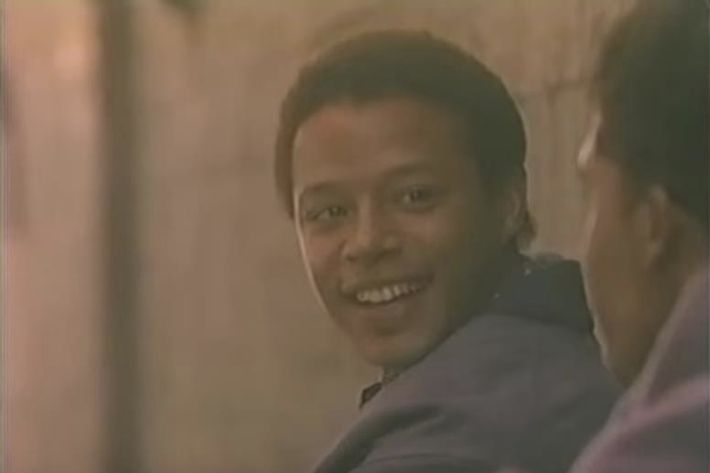 LUCIOUS COTDAMN LYON.
In Howard's first scene, Cowlings and Simpson become good friends after stealing some wine.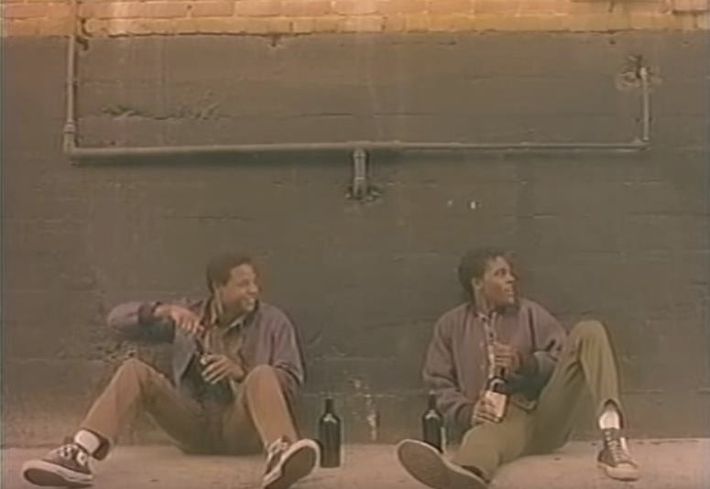 After running off with the wine, they are caught by the cops (who quickly release the high-schoolers because the police recognize O.J., and cops already love him due to his football prowess); get yelled at by Mama O.J.; and then, out of nowhere, Willie Mays shows up at the house and takes O.J. on a ride. In another wild scene, O.J. courts Marguerite, the love of A.C.'s life — the same Marguerite who was O.J.'s first wife. A.C. sees O.J. running game, and the two get into an argument.
Even then, you knew Howard was destined for crazy-eyed stardom.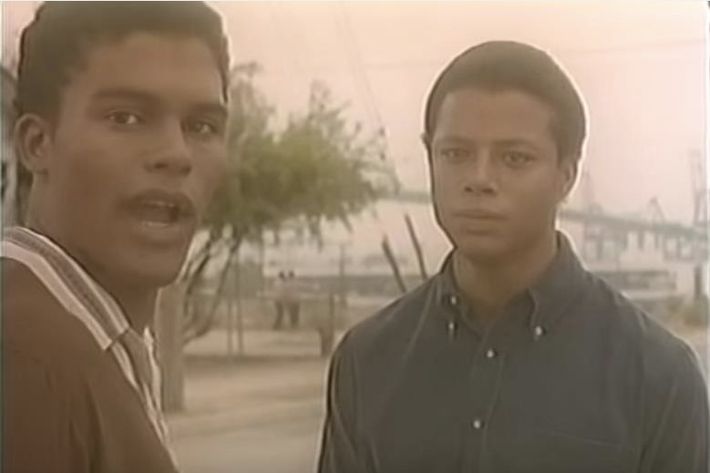 Now, the man pictured here is Young O.J. Recognize him? Do you?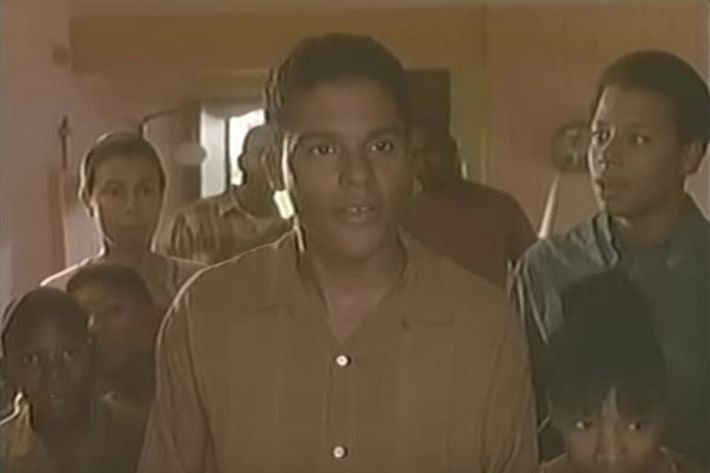 If you said "Bumper Robinson," congratulations: You are CORRECT.
There are about eight of you who know where I'm going with this. And for the eight of you — I know — the presence of Bumper is insane.
You'll recognize Robinson if you've watched A Different World, in which he played Jada Pinkett's celibate boyfriend with the good hair. But a lesser-known role for Bumper Robinson was in the 1983 TV movie Cocaine and Blue Eyes. The star of this film: ORENTHAL JAMES SIMPSON.
O.J. had a son in this film, and his son was played by Jaleel Whi — I'M KIDDING, HIS SON WAS PLAYED BY BUMPER ROBINSON GOOD LORD THERE ARE THREE OF YOU WHO STILL CARE BUT THERE'S ONE MORE THING.
And that thing is 1992's The Jacksons: An American Dream.
Yes, yet another TV movie. If you aren't familiar with this miniseries, just know that The Jacksons: An American Dream is like Roots, but better. It tells the story of the Jacksons, and, while it was filled with actors, it should be treated with the honor and respect due a documentary. In An American Dream, we see the Jacksons over the years, and much like in the '90s O.J. film, there are young and old versions of certain characters. One of those characters is Jackie Jackson, the eldest Jackson brother.
This is the Jackson cast in their younger years, with Jackie on the far right.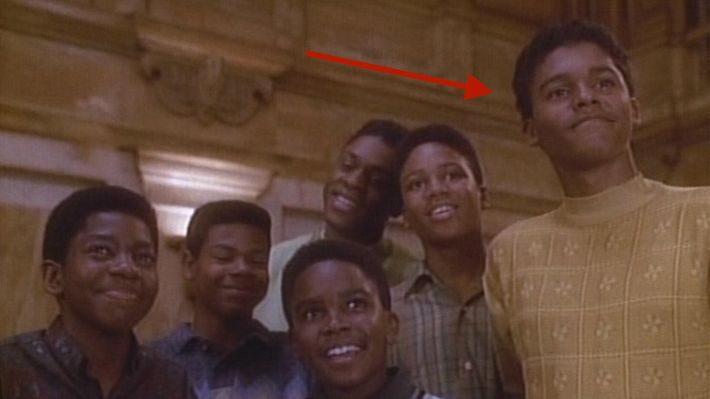 Why, hello there, Bumper as Jackie Jackson. Nice to see you again. And if you don't guess who plays older Jackie, I swear …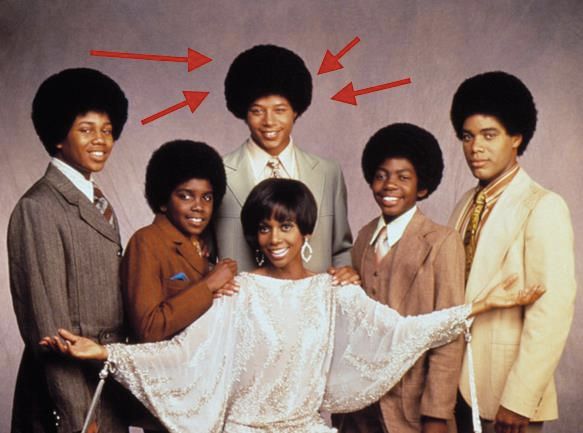 I followed the money and this was my Watergate.