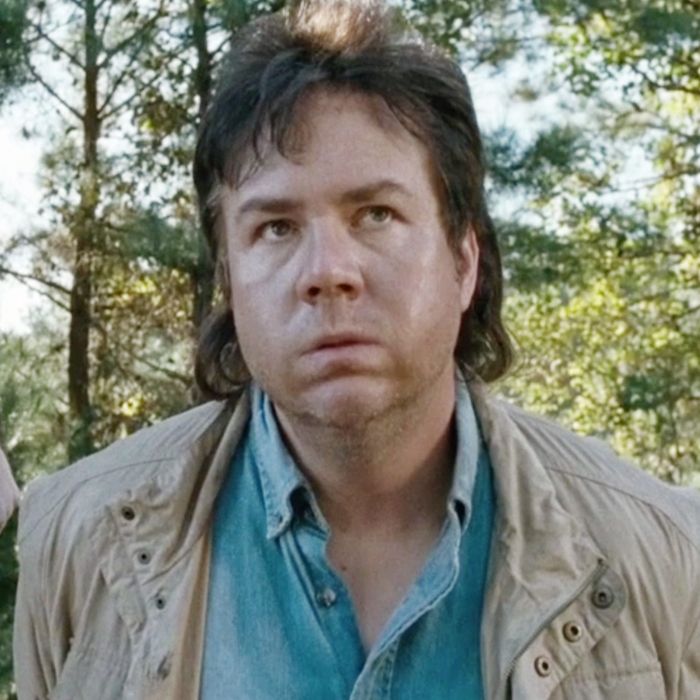 Last night on The Walking Dead, hometown hero Eugene Porter (Josh McDermitt) had his moment of glory. Over the past season, our cowardly mullet has really grown into himself, joining in on the town slaying and even coming up with the idea to manufacture bullets. But who would have thought that Eugene would have been the one to pull a surprise attack to save his crew — by biting the crotch of a Savior.
Here he is thinking about it. He's scared. After all, this is no easy feat. Denim is a tough fabric. Can I get through the zipper? he wonders.
But he steels himself. There is a moment when we all must rise up.
Success!
But of course Eugene's crotch bite does not compare to the most gruesome human bite so far on The Walking Dead, when father Rick demonstrated his willingness to do anything to save his son, Carl. Remember this happened at the end of season four, when the Claimers, the group that never matured past the kindergarten concept of "finders keepers," attacked Rick, Carl, and Michonne. As one of them was about to rape Carl, Rick, unarmed, took a bite out of the leader's jugular.
The line between the living and the undead grows ever tenuous.