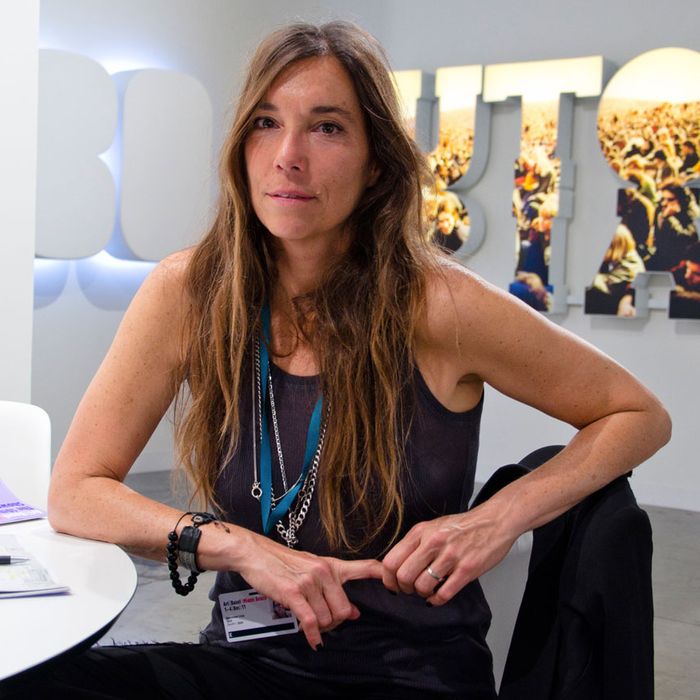 Photo: Kirsten Hermann/Courtesy 303 Gallery, New York
On May 7, Lisa Spellman is moving her storied 303 Gallery into 12,000 square feet at the bottom of a stylish luxury high-rise, designed by Norman Foster, on the corner of 21st Street and 11th Avenue. Spellman's was among the first galleries to move to Chelsea — to 22nd Street, back in 1996, an area she once described as "mined and excavated from Taxi Kingdom" — from Greene Street in Soho. She knew the place when it still felt abandoned, and you couldn't get a decent cup of coffee, and there were persistent rumors of a perilous bat infestation.
"You can definitely get a cup of coffee now," she deadpans, adding "And a nice apartment." (Unit 7C, upstairs from her new spot, is listed for $8.3 million.) Actually what is getting more difficult is to find the same diversity of art galleries that once blanketed the area: With rising rents, more and more they're moving to the Lower East Side, or what was once the Flower District, priced out, unless they're established enough to, like Spellman, have bought their building.
Which brings us to the backstory here: Her new gallery is actually located on the spot she used to occupy, from 2008 until 2013, a former garage which had been turned into the sales office for another stylish luxury high-rise, by Jean Nouvel, which she then bought when she moved over from West 22nd Street, going so far as buying some air rights with the now quaint-seeming intention of expanding upward an extra floor. But developer Scott Resnick had a more elaborately vertical dream in mind, combining 303 with a lot next door.
"I never would have done it had it not been for the people involved," says Spellman. "The structure of the deal was pretty much articulated on a coaster at Shagwong Tavern in Montauk on Christmas Eve four years ago." After many meetings she got it all worked out: "It had to be 12,000 square feet, column-free, with a lot of light. And beautiful back-of-house spaces. And I wanted to be on the corner of 11th Avenue." No more construction (although West Chelsea was particularly hard-hit by flooding from Hurricane Sandy, which needed to be mitigated against in planning.)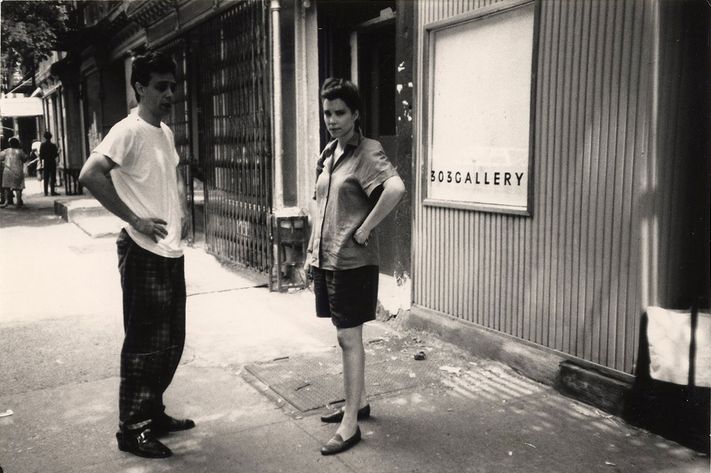 Spellman first opened 303 Gallery in 1984 in a fifth-floor loft at 303 Park Avenue South (which rented for $470 a month), and the name both echoes that address as well as referencing Alfred Stieglitz's "Intimate Gallery" (located in Room 303 of the Anderson Galleries building.) She had been studying photography at SVA, and she was interested in what is now known as the Pictures Generation —  Cindy Sherman and Richard Prince (who she lived with for a while, in that space on Park Avenue). She moved the gallery to the East Village in 1986, then, in 1989, to Soho. Over the years, she's shown Christopher Wool, Robert Gober, Vito Acconci, Andreas Gursky, Larry Johnson, Rirkrit Tiravanija, Rodney Graham, Karen Kilimnik, and Collier Schorr.
And after she struck the deal with Resnick, she had another one of her artists, Doug Aitken, demolish her old building. "Tearing the building down was the fun part," she says. In the meantime, she moved to 507 West 24th Street while the condo went up, and now she'll soon head back, opening with an exhibition by Alicja Kwade.
I ask her what she thinks will become of Chelsea now, as an arts district. "It's just going to be really established galleries," she says, mentioning the combination of the High Line and the Whitney — not to mention all the new apartments — as marking the end of the old gallery-district monoculture. Is she resolved to being a member of the Establishment?

"I'm not sure — I guess," she says. "I leave that for others to decide."