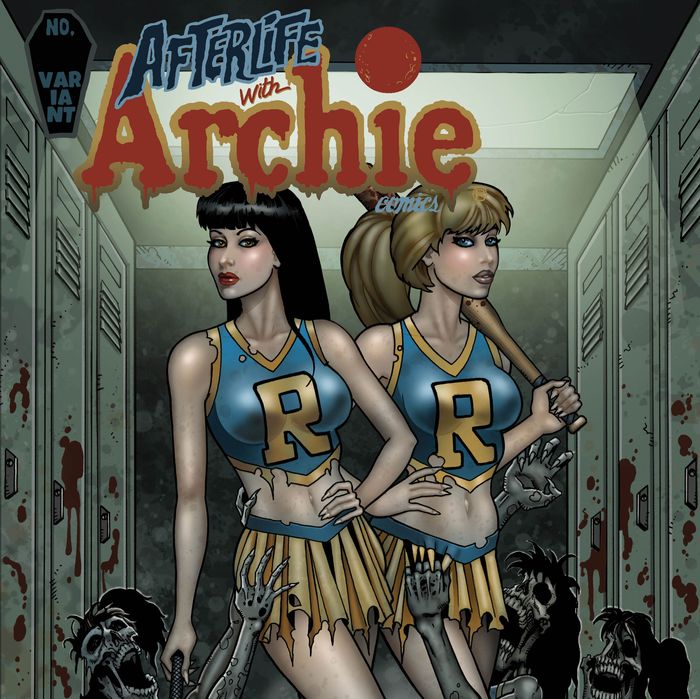 Variant cover for Afterlife with Archie no. 10. Art by Jim Balent.
Photo: Courtesy of Archie Comics
After it launched in 2013, Archie Comics' Afterlife With Archie became a surprise critical and commercial hit for the classic publisher. It depicted a world in which idyllic Riverdale — home of Archie Andrews, Betty Cooper, Veronica Lodge, Jughead, and their pals — became the epicenter of a zombie apocalypse. Unfortunately, the series fell victim to a foe more deadly than the undead: delays. There was a 20-week gap between issues six and seven, a 21-week gap between seven and eight, and nothing since. It's back on track now, though, with the ninth issue hitting stands on May 25 — and we have an exclusive look at it and two covers for No. 10.
The return issue is entitled "The Trouble With Reggie" and, according to an official description given to Vulture, it follows antagonistic teen Reggie Mantle as he copes with the guilt of being the indirect and accidental cause of the zombie infestation. "When an act of kindness prompts a confession from him, Reggie must decide for himself, once and for all — is there any good within him?" it asks. "Or is Reggie, as we've always suspected, beyond redemption?"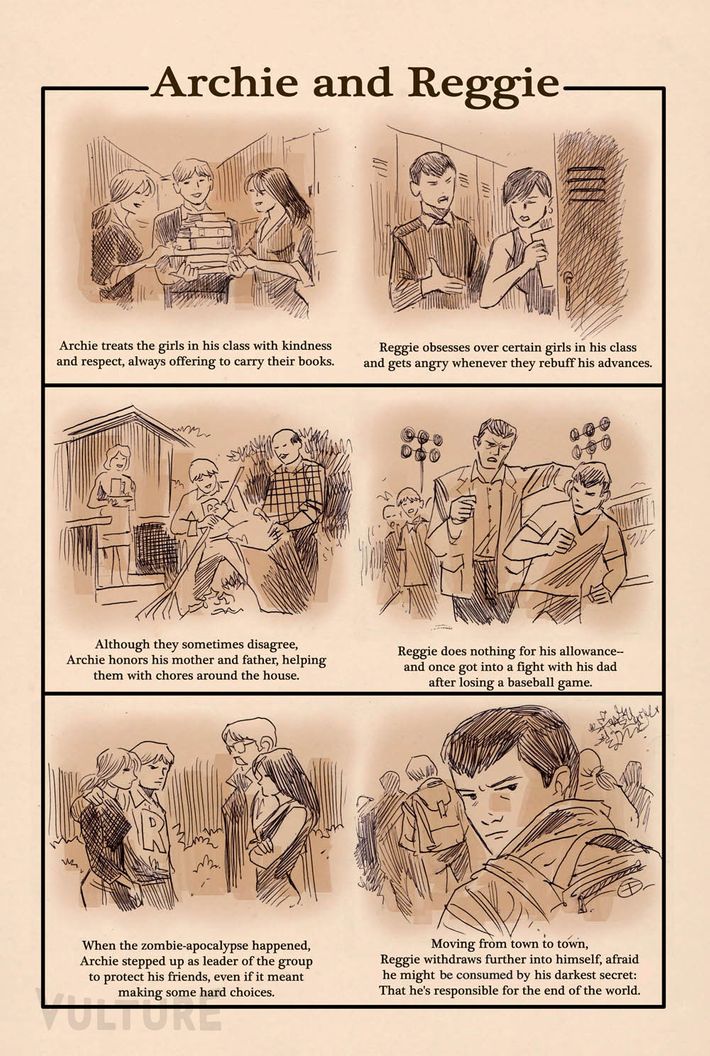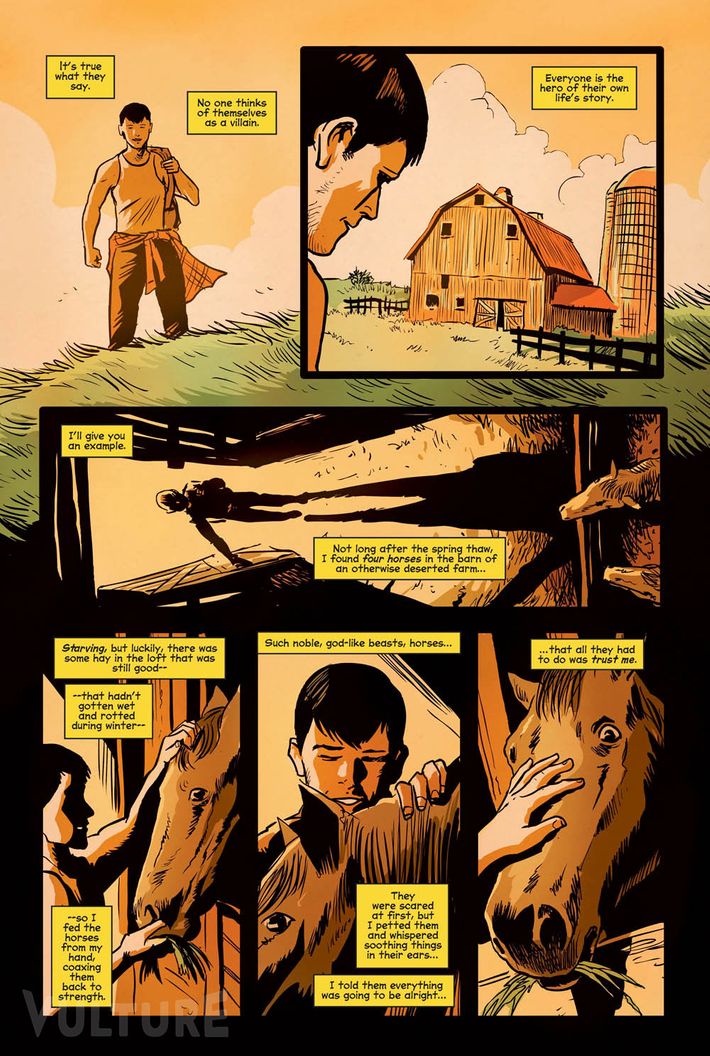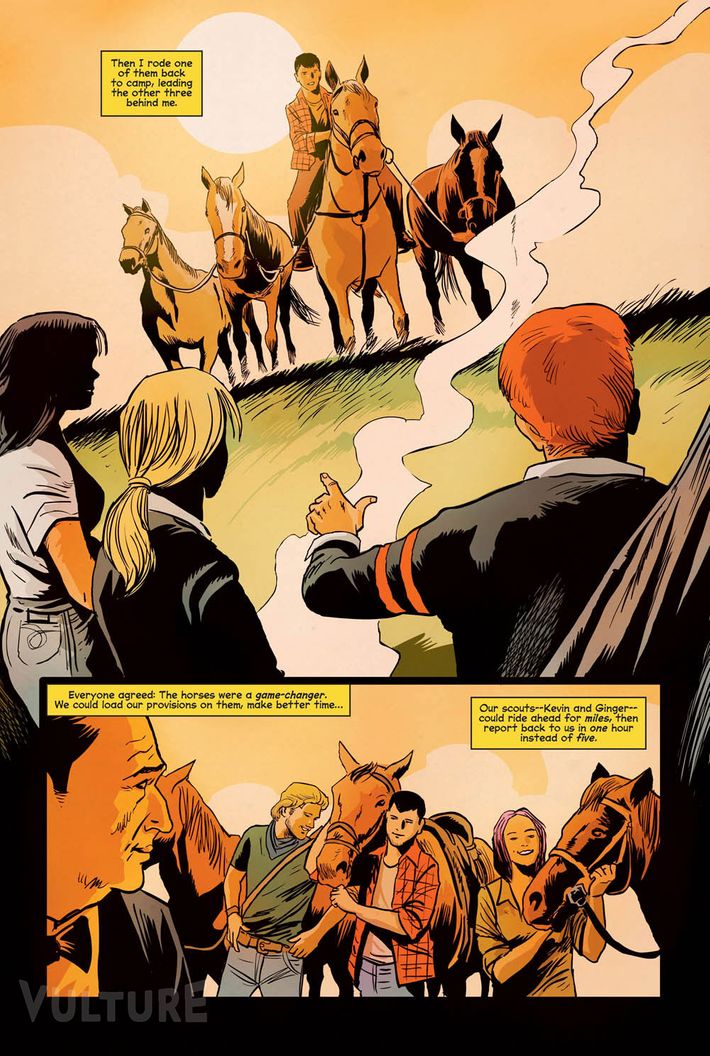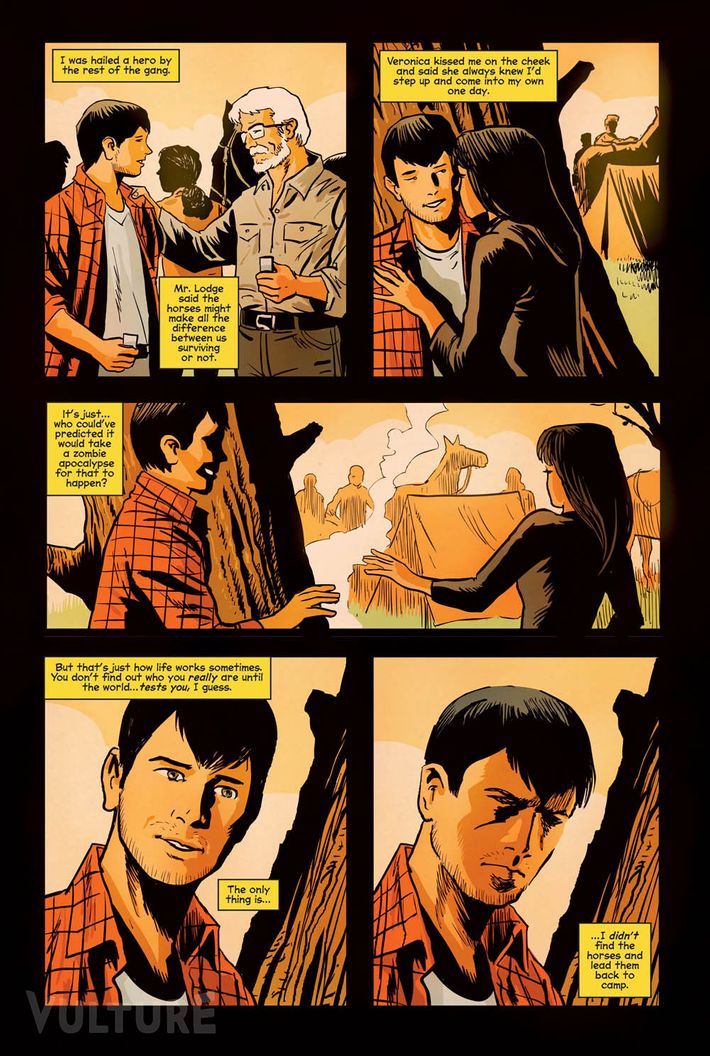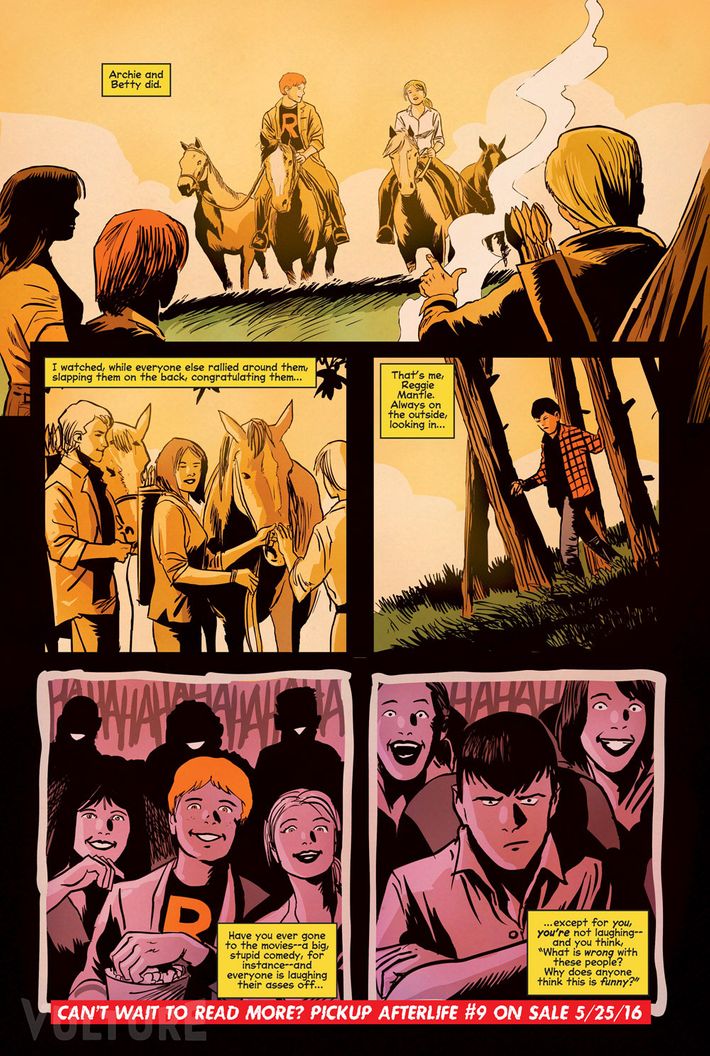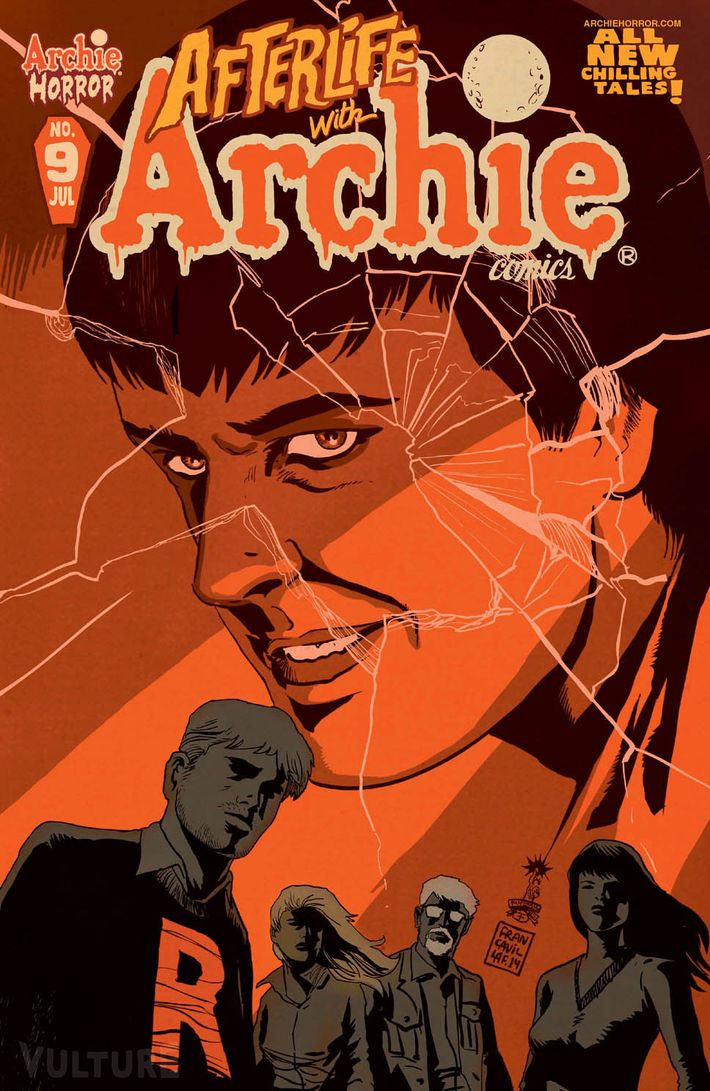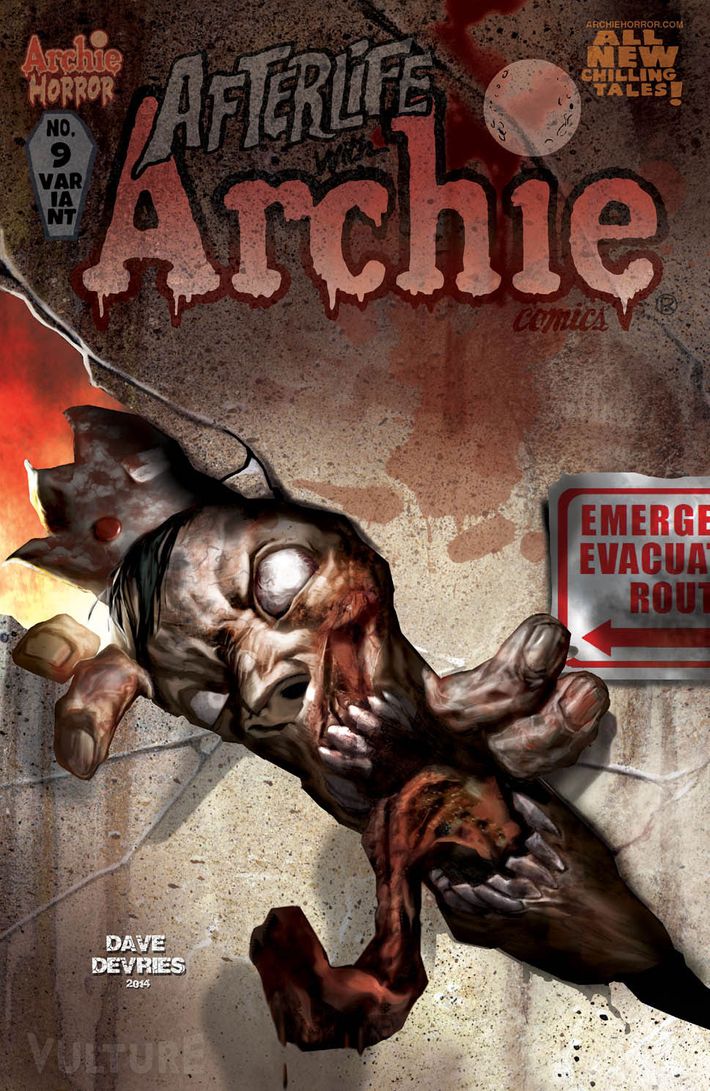 Issue No. 10 is called "Interlude With the Pussycats" and it features the origin story of this alternate universe's version of classic Riverdale rock group Josie and the Pussycats. "Before the end of the world began, a female pop trio was setting charts on fire," reads the official description. "But in a world of TMZ and paparazzi-driven media, somehow these women kept their private lives a secret from everyone — until now." It's slated for August 17. Below are the main cover and a variant.