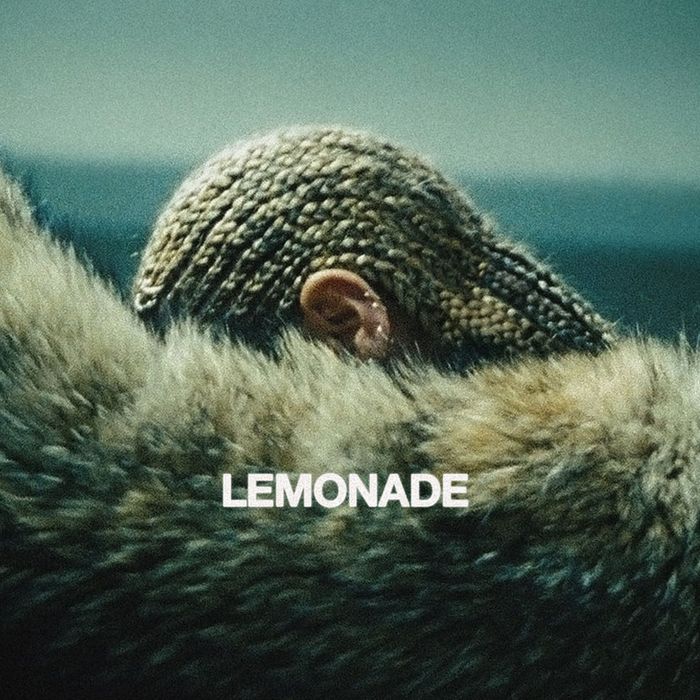 Beyoncé's pop reign is a monument to control, to meticulously curated event releases and press kept tantalizingly at arm's length. Controversy is resolved in song lyrics and cryptic Instagram dispatches, if it is to be addressed at all. It was shocking, then, to watch the Knowles-Carters' death grip on their own press cycle dissolve at the 2014 Met Gala, when Jay Z, Beyoncé, Solange, and a bodyguard exited an elevator on the premises looking disheveled, and video surfaced of Bey's younger sister wailing on her husband while she watched. "Of course sometimes shit goes down when it's a billion dollars on an elevator," she'd snark in the Nicki Minaj–assisted remix to Beyonce's "***Flawless," and for a while, that was that.
The Saturday night premiere of Beyoncé's brand-new visual album, Lemonade, lent greater credence to whispers of trouble in the Knowles-Carter kingdom. It opens on a note of suspicion about a lying lover that blossoms into full-blown contempt for a cheater. The peace of marital bliss dissipates in the frenzy of "Hold Up," "Don't Hurt Yourself," and "Sorry" as Beyoncé moves from disbelief into wild-eyed vengeance, demolishing a city block with a baseball bat and monster truck and taking a party bus full of girls out on the town while ignoring calls from her husband. The music stretches out across R&B, funk, rock, country, and the blues, its only constant the question of whether this man is worth the trouble he brings.
A Beyoncé album always brings a diverse palette of sounds and a cadre of elite guests and producers, but Lemonade extends her sound into shocking new territories. Two collaborations with British singer and producer James Blake play new games with layered vocals and synth textures, particularly in the stately choral runs that introduce album opener "Pray You Catch Me." "Hold Up" and "Sorry" find inspiration in Caribbean music, even though the source material — bits of Soulja Boy and Yeah Yeah Yeahs lyrics, an assist from Vampire Weekend's Ezra Koenig, and a sample of Andy Williams's love-struck '60s pop gem "Can't Get Used to Losing You" just on the former, for instance — looks far beyond it.
Lemonade pushes past the familiar even as it rolls bits of popular standards into its production. "Don't Hurt Yourself" employs a snarling Jack White and drums from Led Zeppelin's "When the Levee Breaks" to issue a seething, funk-rock final warning to a wandering spouse that's underscored by a dramatic wedding-ring toss in the video accompaniment. "6 Inch" sneaks Bey into the woozy, anesthetized world of R&B bad boy the Weeknd via the molasses drip of Isaac Hayes's spartan cover of Burt Bacharach and Hal David's "Walk on By." "Daddy Lessons" affixes New Orleans horns to a country blues porch jam that's equal parts gunslinger anthem and wistful yarn about Beyoncé's father, Mathew Knowles, the last man who betrayed the family's trust through philandering.
It's tempting to use these hints of autobiography as proof that Lemonade is a State of the Union address from Bey and Jay, to anoint it the Here, My Dear to 4's Let's Get It On and Beyoncé's I Want You. But to do so is to allow the blinding starlight of one of the country's biggest power couples to rob the era's premiere pop star of the ability to write for characters outside of herself. It is her right to cordon off a private life to never give to the public, and we shouldn't expect to find clues about it in her songwriting, though the gossip potentiality is magnetic.
That said, if even a word of this music is autobiographical, Lemonade is a kiss-off of historic proportions. The mess of lies, trysts, and betrayal detailed in this network of songs, skits, and spoken-word poetry could blow even the most seasoned of unions into divorce court. And the digs here are dark and damaging: "He only want me when I'm not there / He better call Becky with the good hair." "Who the fuck do you think I is / You ain't married to no average bitch, boy / You can watch my fat ass twist, boy / As I bounce to the next dick, boy." If Jay Z cheated, Lemonade is a woman scorned, picking over the bones of his good name armed with her rage, her creativity, and a troupe of exceptional black women at her side.
As arresting as Lemonade's subject matter is its cast of characters. The video component's directors (veteran music-video mavens Jonas Akerlund and Mark Romanek, Parkwood creative director Todd Tourso, ascendant visionaries Melina Matsoukas and Kahlil Joseph) strike a balance between magical realism and light Deep South horror that feels informed by works from Zora Neale Hurston and Toni Morrison, especially amid spoken-word readings pulled from Somali poet Warsan Shire. There are barely any men present onscreen throughout, and this includes album guests Jack White, Kendrick Lamar, and others. Beyoncé's onscreen co-stars are Serena Williams, Quvenzhané Wallis, singer and actress Zendaya, actress and activist Amandla Stenberg, Afro-Cuban soul duo Ibeyi, and the mothers of Eric Garner, Michael Brown, and Trayvon Martin.
As much as it is a document of a woman's fight to pull a crumbling family back together, Lemonade is also the story of black womanhood shining under duress, and the unbreakable resolve of the black family. Visually, it revels in the strength and beauty of black women, mothers, daughters, friends, and superstars, even as the album burns through its wronged woman's righteous contempt to find her craving reconciliation. Lemonade's more than just a breakup album or the stream of images of black empowerment accompanying it. The grit here lies in the dizzying balance, the multifaceted depth of the message being delivered. Self-sufficiency and self-respect are invaluable, Lemonade seems to say, but there is also peace in surrender and strength in forgiveness.
Lemonade's complex balance between its images, messages, confident musical sprawl, and pointed storytelling are evidence Beyoncé is still finding room to grow even at what feels like the peak of her powers. We may never know for certain whether this tale of deceit is truth or fiction, but it's compellingly told.
*A version of this article appears in the May 2, 2016 issue of New York Magazine.