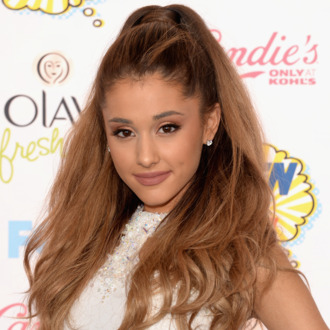 A little more than a month ahead of Dangerous Woman's release, Ariana Grande has finally shared the album's full track list. The Ghost of Louise Belcher Yet to Come presented her songs as mugshots in an Instagram video Saturday night, revealing exciting and intriguing collaborations in the process. The 15-track record notably includes features by Nicki Minaj and Macy Gray, as well as Lil Wayne and Future. Read on for specifics:
1. Moonlight
2. Dangerous Woman
3. Be Alright
4. Into You
5. Side to Side, feat. Nicki Minaj
6. Let Me Love You, feat. Lil Wayne
7. Greedy
8. Leave Me Lonely, feat. Macy Gray
9. Everyday, feat. Future
10. Sometimes
11. I Don't Care
12. Bad Decisions
13. Touch It
14. Knew Better / Forever Boy
15. Thinkin Bout You
DW arrives May 20, and you can preorder it here. Also, keep your eyes peeled for something later tonight, which may or may not mark the return of the Hat.
Update: Hat? No. Song? Yes: