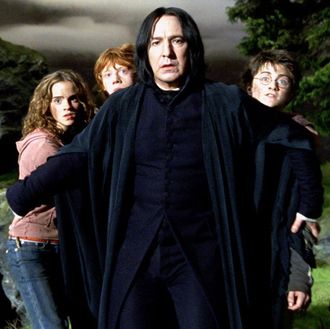 Does expelliarmus work on pirates?
Photo: Warner Brothers
British spy agency GCHQ helped keep one of the entries of J.K. Rowling's beloved book series out of the hands of those-who-shall-not-be-named, meaning pirates. "I remember the British spy eavesdropping station GCHQ rang me up and said 'we've detected an early copy of this book on the Internet'," Rowling's publisher Nigel Newton told Australia's ABC Radio when discussing the publishing history of the series. "I got him to read a page to our editor and she said 'no, that's a fake,'" said Newton, founder and chief executive of Potter publishing house Bloomsbury, describing the spies as "good guys."
A spokesman for GCHQ said: "We do not comment on our defense against the dark arts."
It remains to be seen whether Rowling, who has written seven novels worth of tweets in the last couple of years, will employ the spies to protect her latest Harry Potter book.