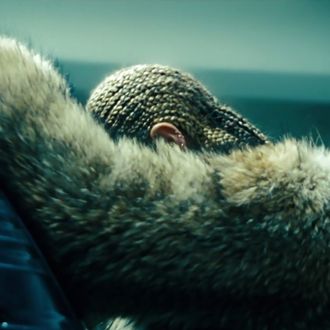 Earlier tonight Beyoncé released Lemonade, an hour-long concept music video (and album) that may be the first TV special with a measurable mortality rate among viewers. Not even celebrities were immune to the glory of Beyoncé exploring such topics as family, forgiveness, and love — all with stunning visual imagery and powerful political undertones. There were tears! Feelings! Wild speculation! Kim Kardashian doing a very Kim Kardashian thing! Check out a sampling of the responses below.
Amandla Stenberg, Zendaya, and Chloe and Halle Bailey, all of whom made cameos in the video, naturally voiced their support.
As did Serena Williams, who twerked on the ground in front of Beyoncé during "Sorry," causing everyone to lose their collective minds.
And Kim, of course, tried to have a moment.