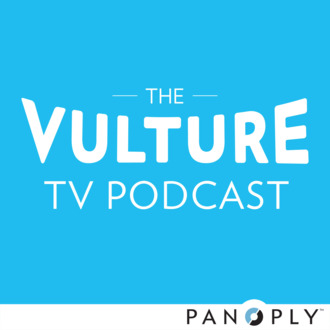 Vulture's Josef Adalian wrote recently about how the ousting of Vinyl showrunner Terence Winter illuminated how HBO has gone into triage mode when it comes to its dramas. On this week's episode of The Vulture TV Podcast, we discuss how the network had been banking on Vinyl (at $30 million, its pilot alone was a huge production) to be its next big drama — critically, in the ratings, or both — as currently, Game of Thrones is its only considerable success in that field. But while GOT, and The Sopranos before it, have soared in the ratings, a lot of the network's hallmark shows over the years haven't done gangbusters, ratings-wise. In fact, looking at the Golden Age of HBO shows — Six Feet Under, Deadwood, The Wire — they were critical darlings with more indie cred to them. In a way, though, The Sopranos' rating success ruined this a bit. As former HBO CEO Chris Albrecht once said, when they got a taste of those big numbers, they got addicted to them. (Not to mention the competition for prestige dramas has upended, oh, everything.)
What it's like watching Game of Thrones as a reader of the A Song of Ice and Fire books who now doesn't know what's going to happen nearly as much as in previous seasons? According to our resident GOT expert and book-reader Nate Jones, it's a good thing: It can discourage smallmindedness, and almost approaches what it feels like to watch the show having not read the books. So far this season, book-readers and non- alike agree on one thing: the frustrating continuation of the Dorne story line. On a show with an already-crowded narrative, it feels like it's taking away precious screen time from other, more important characters. Not to mention the Sand Snakes feel like the TV equivalent of Kate Beaton's comic, Strong Female Characters, where cartoon women wear skimpy clothes, commit violent acts, say things like "girl power!" and shake their butts.
Plus, Matt Zoller Seitz travels to New Jersey to chat with Hitfix's Alan Sepinwall about Better Call Saul's second season and the enduring fascination of the anti-hero.
Further reading: Matt Zoller Seitz on the Game of Thrones premiere; Josef Adalian on HBO's drama problem 

Tune in to The Vulture TV Podcast, produced by the Slate Group's Panoply, every Tuesday, on iTunes or SoundCloud. And please send us your burning TV questions! Tweet us @Vulture, email tvquestions@vulture.com, or leave us a voice mail at 646-504-7673.