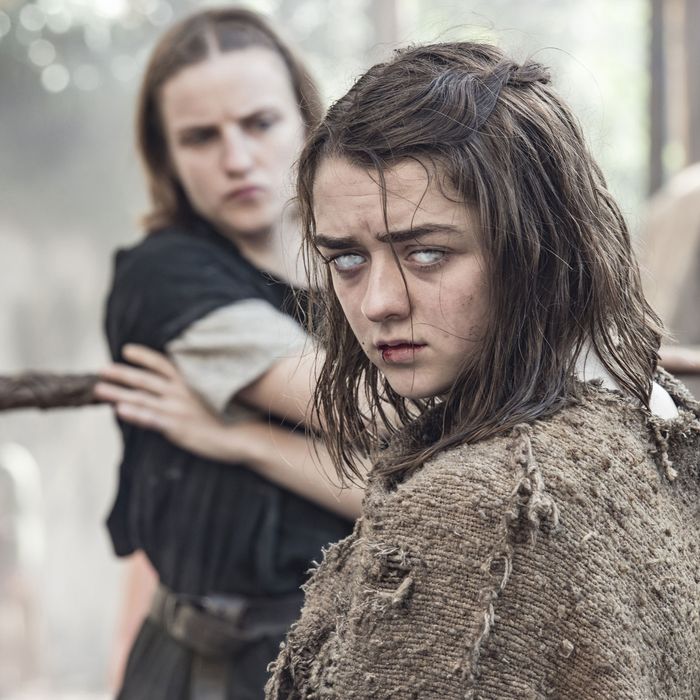 Since Game of Thrones isn't sending out screeners this year, only a few people on Earth — including Barack Obama — know what happens in the season-six premiere. But because the show's producers aren't total sadists, they've released a few images from the episode to hold us over while we wait. What secrets do they hold? Let's find out, below!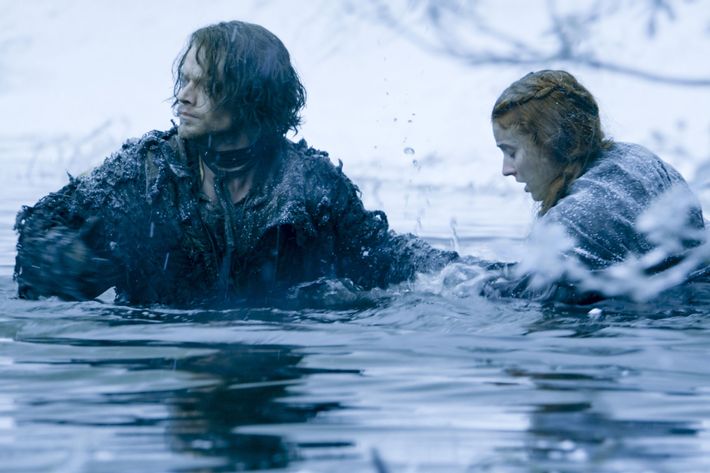 The good news: Sansa and Theon survived their jump from the Winterfell ramparts. The bad news: Now they're outside soaking-wet in the middle of winter. Hypothermia is coming!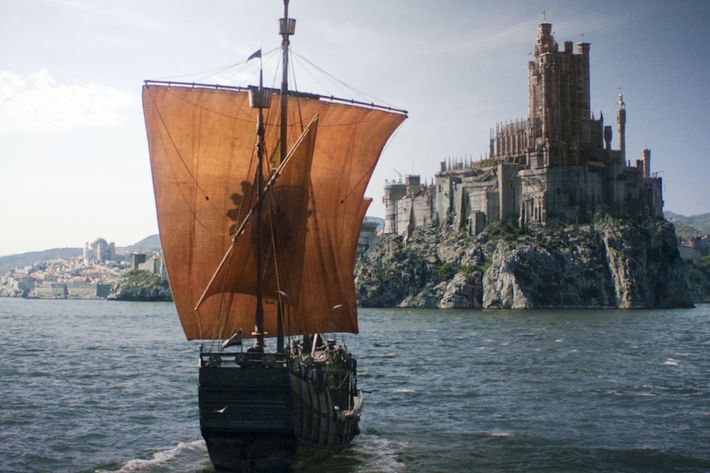 Hey look, a boat! Presumably, it's the one taking Jaime Lannister and the body of Myrcella back to King's Landing. I mean, he sort of completed his mission, didn't he? But that's not an argument you want to use on your sister-lover even in the best of times.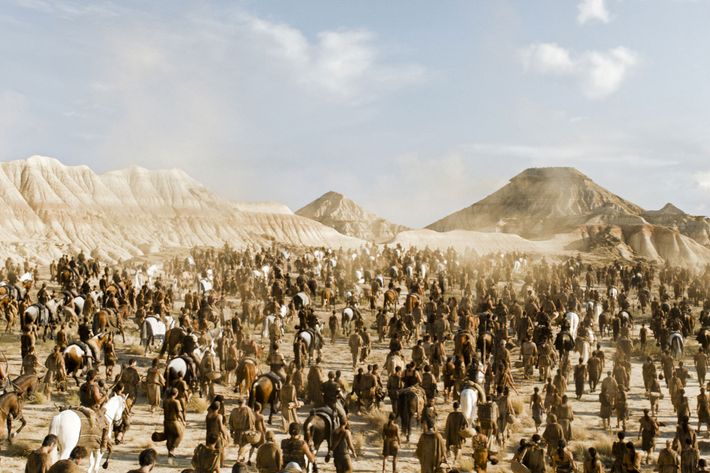 The Dothraki practice their traditional custom of Dusty Coachella.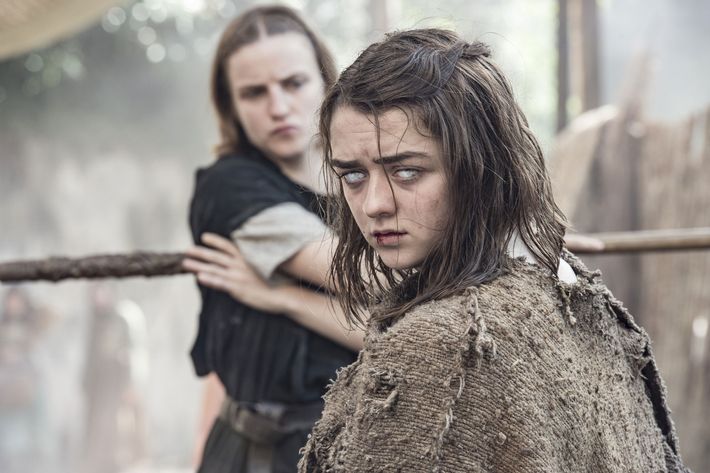 Did you ever notice that Game of Thrones uses the same visual signifier for both blindness and warging? Wonder if that'll be important later.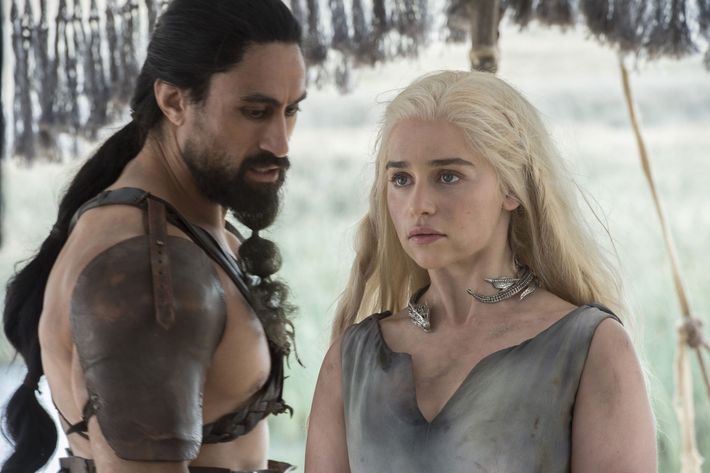 Daenerys receives a stern talking-to from Khal Drogo's non-union equivalent.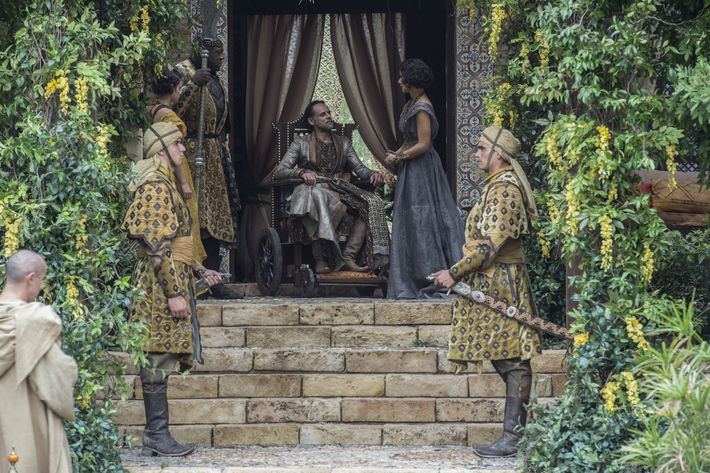 These Dorne scenes are a full-on Monet: Sure, from far away, they're okay, but up close, they're a big old mess.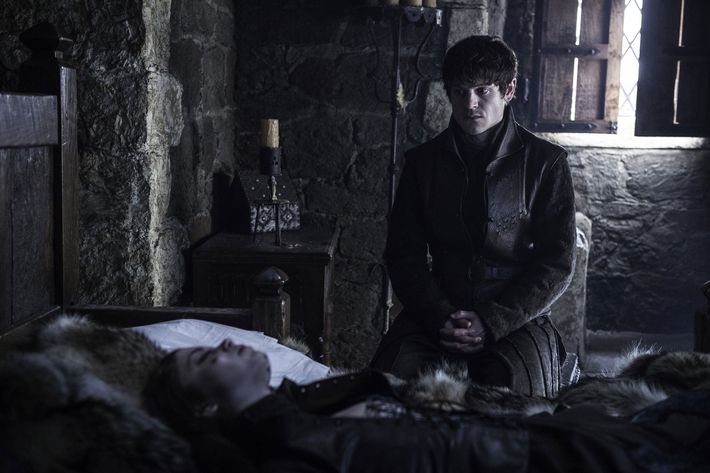 Ramsay practices for his big season-six redemption arc. (We're kidding — we hope.)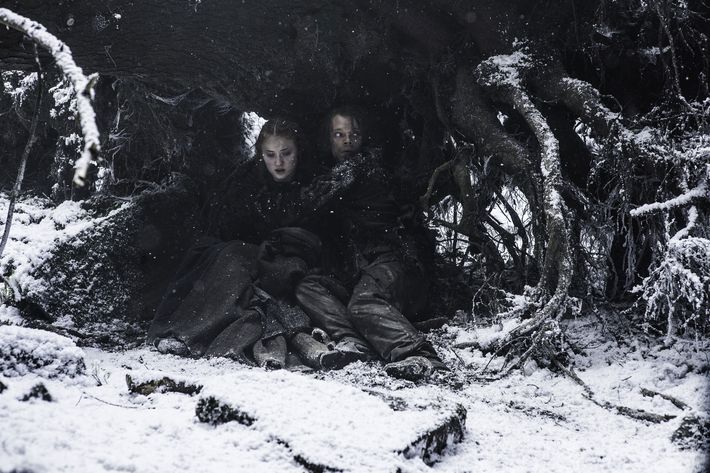 Good news: Theon and Sansa have gotten out of that water. Worse news: They're hiding from something that seems very scary.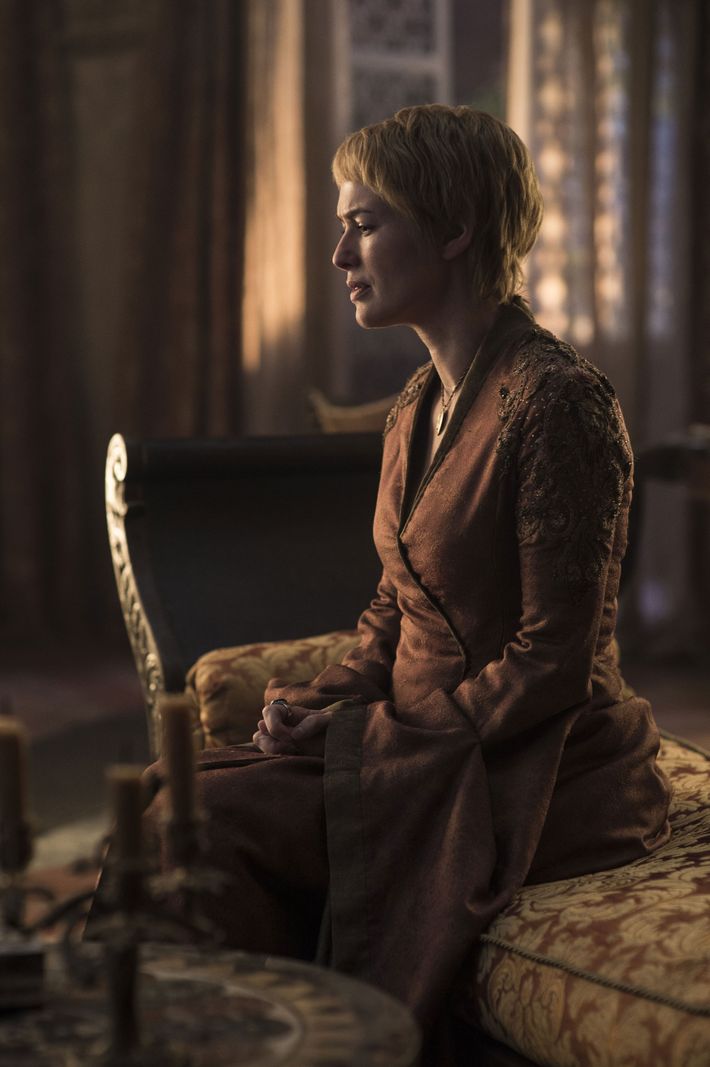 Cersei Lannister even mourns disdainfully.