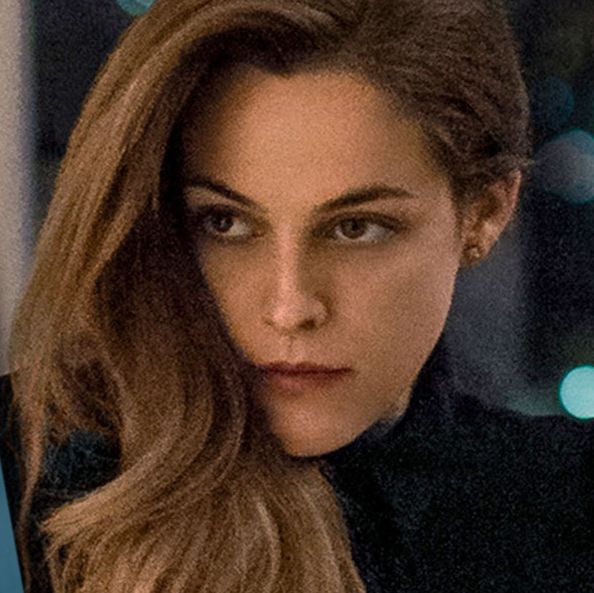 L-R: Sasha Grey in the movie, Riley Keough on the show.
Photo: Magnolia Pictures and Starz
In spring 2009, Magnolia Pictures released a film about a New York City–based escort losing herself amidst the chaos of the economic meltdown of 2008. Starring Sasha Grey — then a popular, celebrated porn performer — The Girlfriend Experience was something of a fall 2008 period piece, an exploration of the economic insecurity brought on by the burst of the housing bubble (and, of course, the imminent election), as well as a thoughtful look at the similarities between sex work and other service industries.
Seven years later, Starz is gearing up to release a series of the same name. Despite some similarities — the film and TV series both tell the story of a girl named Christine who escorts under the name Chelsea–the two projects are mostly defined by their differences. Ahead of its premiere this Sunday, The Girlfriend Experience, let's take a quick look at what's changed in the transition to the small screen.
The Production Team: The film was written by Brian Koppelman and David Levien and directed by Steven Soderbergh; the TV series was written and directed by Amy Seimetz and Lodge Kerrigan (who's already tread into the "sad call girl" territory once before with 1998's Claire Dolan). Soderbergh remained on board as an executive producer.
The Cast: Soderbergh's been known for his tendency to cast "real people" (or at least non-professional actors) in his indie films, and The Girlfriend Experience was a project in this vein. In addition to porn performer Grey, the film's cast includes personal trainers, film critic Glenn Kenny, and at least one real-life sex worker. In contrast, the TV series predominantly relies on professional actors, with Elvis's granddaughter Riley Keough — most recently seen in Mad Max: Fury Road — starring as Christine.
The Setting: The film takes place in New York City, the TV series is set in Chicago. This shift in locale was apparently at Soderbergh's request, as he wanted a clear distinction between the movie and the series. But it's not as dramatic a shift as it might seem. Though escorting is often associated with big-money cities like New York and Los Angeles, escorts can (and do) live all sorts of places, often traveling to where the money is for work trips (or just finding it at home — there are plenty of people willing to spend cash on high-priced sex workers in cities all over the world).
The Protagonist: This is one of the biggest shifts between the film and the series. In the movie, Grey played an experienced escort who'd been in the business long enough to earn herself an expensive apartment and wardrobe, as well as a thorough vetting system and a boyfriend comfortable with the nature of her work. It's never made clear how Grey's character got into sex work, nor is it particularly important: Soderbergh's film is far more interested in exploring how her fears about money impact her decision-making about her career, life, and relationships.
In contrast, the Starz show is explicitly about how a "nice" young woman on track to become a corporate lawyer gets drawn into the world of sex for cash. Keough's character begins the series as a single law student, gearing up for a competitive internship at Kirkland & Allen LLP, who's got an appetite for casual sex and a classmate/friend who moonlights as an escort. After drinks with her friend's clients leads to a quick cash-grab, her fascination with glamour and money draws her into the world of sex work (the classy high-end type where you have sex in luxury hotels and down thousands of dollars of champagne on a regular basis).
The Sensibility: If the film was a story about fear and economic insecurity, the TV series is primarily about greed. Not merely the kind of greed that makes a woman want to enter into sex work at the sight of a cash-filled envelope, but the kind of greed that makes fancy corporate lawyers betray their clients and their coworkers.
When the film's characters betray each other, it's usually because they're feeling some sense of panic. Grey's character abandons her boyfriend, but it's only after a complicated series of events — involving threats to her business and an unsettling encounter with a man who runs an escort review site — leaves her emotionally vulnerable enough to genuinely believe she's made a real connection with a brand-new client (who, it should be noted, abandons her after reality sets in and he realizes he needs to go back to his family).
For the TV show's characters, on the other hand, betrayal seems like a way of life. Madams cut escorts off from their clients (and income and living situation) without a word of warning, escorts rip off their friends, and corporate lawyers — well, who really trusts them anyway?