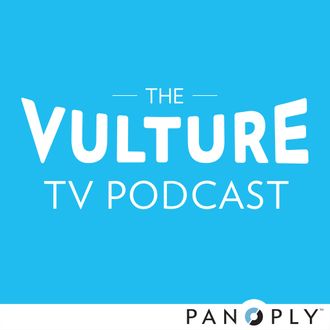 On this week's Vulture TV Podcast, comedian Jerrod Carmichael joins Gazelle and Matt in studio to talk about how he keeps his comedy honest on The Carmichael Show, why we should have friends who disagree with us, and writing ideas down on a dry-erase board in his shower. Plus: The Americans showrunners Joel Fields and Joe Weisberg return to talk about that death in last week's episode.

This episode contains spoilers. Tune out at 31:06 if you don't want to hear about what happened on The Americans last week.
Further reading: Matt Zoller Seitz on The Carmichael Show's Cosby episode; The Americans showrunners on episode four's plot twist.
Tune in to The Vulture TV Podcast, produced by the Slate Group's Panoply, every Tuesday, on iTunes or SoundCloud. And please send us your burning TV questions! Tweet us @Vulture, email tvquestions@vulture.com, or leave us a voice mail at 646-504-7673.