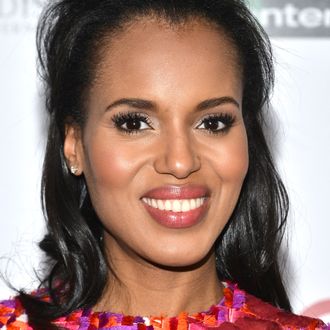 Producer extraordinaire.
Photo: Araya Diaz/Getty Images
Kerry Washington has signed an overall deal with ABC Studios and ABC Signature Studios, which will have her doing more behind-the-scenes work with her newly launched production company Simpson Street. "I believe strongly in the importance of having a seat at the table which makes starting this production company thrilling for me. It's an honor to be at a point in my career when I can help generate projects that that are exciting, necessary, and truly reflect the world around us," Washington said, according to Variety. "I'm grateful to be on this journey with ABC, a network that remains unparalleled in its commitment to inclusive storytelling." The producing partnership began when ABC bought a script for a dramedy about a clique of nannies from Shondaland, with Washington signed on as an executive producer. As we always suspected, Kerry Washington can do literally anything.