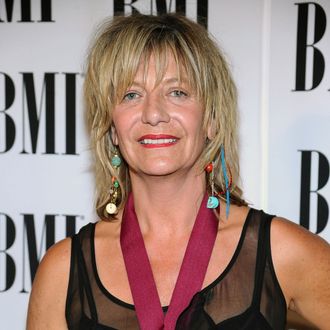 Pebe Sebert.
Photo: Frazer Harrison/WireImage
Kesha's mother Pebe Sebert has dropped her countersuit against Dr. Luke, Billboard reports. Luke had previously filed a lawsuit against Kesha's mom in Tennessee for defamation and interference relating to a separate lawsuit that Kesha filed against the producer in 2014 alleging emotional, physical, and sexual abuse. Sebert subsequently countersued, alleging that Dr. Luke was responsible for intentional and negligent infliction of emotional distress stemming from the allegations of abuse against her daughter. On Tuesday, Sebert voluntarily dropped those claims after also recently dropping her lawyer, Mark Geragos.
This development comes after a judge dropped Dr. Luke's lawsuit against Pebe Sebert in New York in February, but also after another New York judge dismissed all but one of Kesha's counterlclaims against Luke earlier this month. As Kesha's case now stands, her denied preliminary injunction in New York is now in appeals court, her California lawsuit against Dr. Luke is on hold, and Dr. Luke's lawyers are reportedly seeking to depose both Kesha and Sebert in June.
Responding to the dropped counterclaims, Dr. Luke's attorney released this statement: "Pebe Sebert's voluntary withdrawal of all her claims against Dr. Luke is her acknowledgement that her claims are meritless. Dr. Luke's defamation and other claims continue against Pebe and Kesha Sebert." On Friday, Kesha will release her first song in three years, with Zedd.