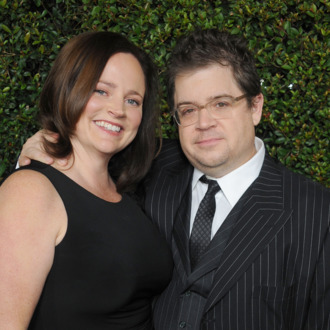 Michelle McNamara, crime writer and founder of the website True Crime Diary, died in her sleep on Thursday at the age of 46. The news was confirmed by the publicist of her husband, comedian and actor Patton Oswalt. The cause has yet to be determined, though the publicist noted her passing was "a complete shock to her family and friends, who loved her dearly."
A graduate from the University of Notre Dame, McNamara also received a master's degree in creative writing from the University of Minnesota. As the founder of True Crime Diary — which was created when she "decided the investigating she was doing on unsolved crimes to satisfy her own curiosity might be better shared" — she specialized in covering cold cases and breaking stories from previously overlooked angles. Throughout the website's long history, she wrote about cases that ranged from the high-profile Golden State Killer to numerous John and Jane Does.
Along with Oswalt, she is survived by her 7-year old daughter, Alice.