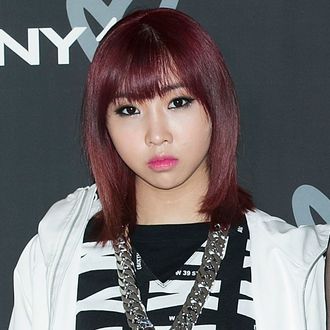 2NE1 will be so lonely.
Photo: Han Myung-Gu/Getty Images
It's a sad day in K-pop: YG Entertainment announced that Minzy (Gong Min Ji), the youngest member of 2NE1, would be leaving the group. "With May 5th, 2016 marking the date for each 2NE1 members to renew their contracts, YG tried to convince each member through individual meetings since January in hopes of contract renewals," YG said in a statement. "However, Minzy did not wish to continue in the group 2NE1." Minzy has been with YG for 11 years, beginning as a trainee until the group debuted in 2009. That said, the powerful machinery that is the Korean music industry will soldier on without her. The three remaining members — CL, Sandara Park, and Park Bom — would continue on as a trio. YG stated that they wouldn't be looking for anyone to replace her.
The fearsome foursome debuted seven years ago: First, in a genius bit of marketing in a music video/commercial called "Lollipop" with their label's male counterparts, Big Bang, followed up quickly with their own single, "Fire." They quickly followed that up with a string of hits, including "I Don't Care," "Can't Nobody," and "Go Away." Their song "I Am the Best" won Song of the Year at the Mnet Asian Music Awards and was also translated into an English-language version. These were four heady years for BlackJacks (what 2NE1 fans call themselves). Last year saw the group on a hiatus, with various members pursuing other projects, including CL making more of a solo effort with "Hello Bitches" and Dara starring in a Korean drama, Missing Korea. Minzy, always known as the dancer of the group, opened her own dance studio, Millennium Dance Academy.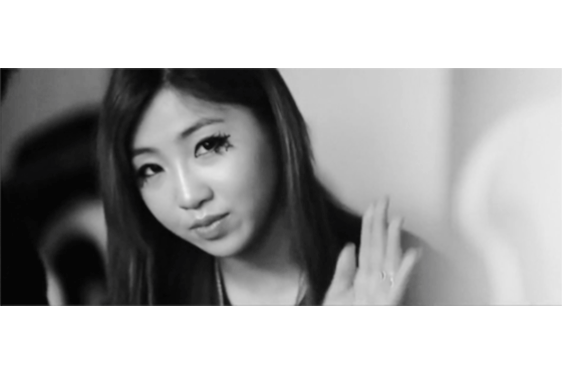 2NE1 is going to be so lonely.