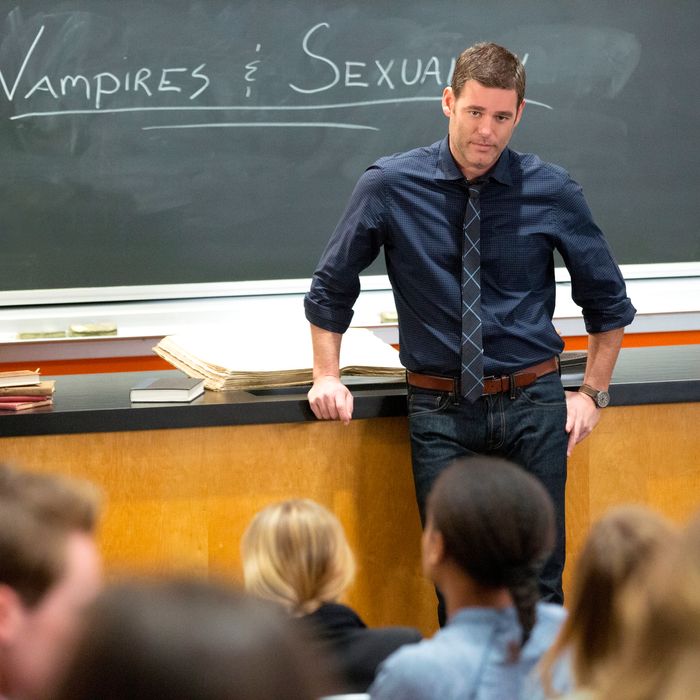 Vampires and Sexuality 101.
Photo: Trae Patton
James Franco's remake of Mother, May I Sleep with Danger? is shaping up to a complete reimagining of the 1996 Tori Spelling TV-movie classic — and his take promises to have some real bite. Back in December, we told you Franco was spearheading a revival of the NBC movie for Lifetime, with Spelling onboard to star as the titular mother (rather than the danger-seeking daughter she played in the original).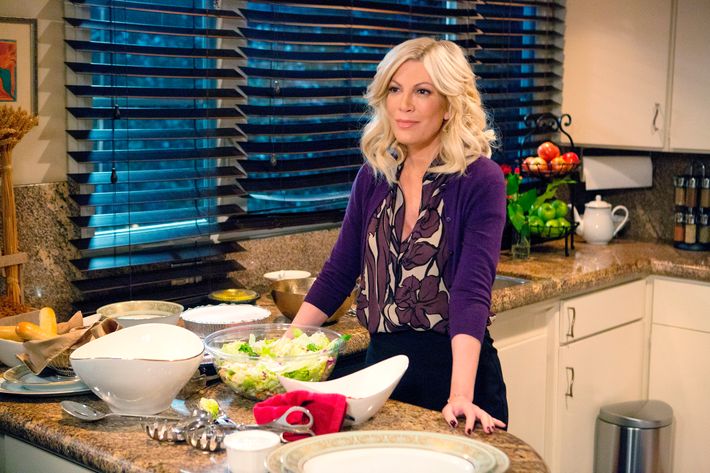 Now, Vulture can exclusively report that Franco is also one of the stars of the movie and that original cast member Ivan Sergei (he was the murderer) will return for the new film. In addition, we've learned that Leila George (daughter of actors Vincent D'Onofrio and Greta Scacchi) will assume the daughter-in-distress role filled by Spelling two decades ago, and that the movie will make its Lifetime premiere on June 18. But the biggest news about Mother is that Franco has also come up with a very radical twist for his remake: It's now a same-sex vampire love story.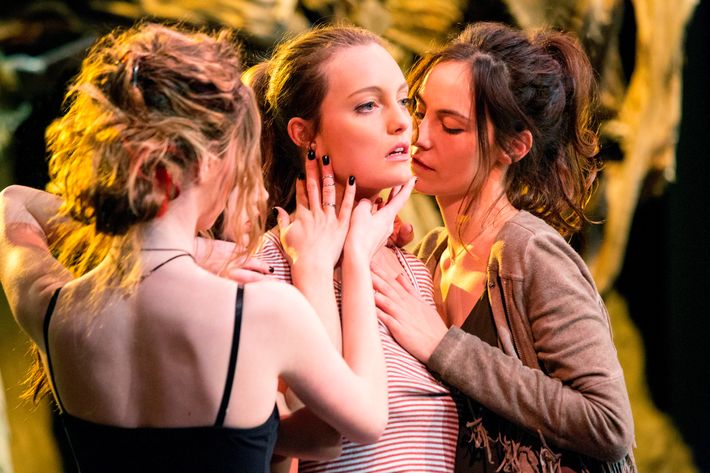 Per Lifetime's description of the 2016 Mother, the film now has college-age theater major Leah (George) surprising her mom Julie (Spelling) with a new love interest— a woman named Pearl (played by The Leftovers alum Emily Meade, who also stars in Franco's upcoming HBO series The Deuce.) "Julie tries to embrace the idea of Leah's new love interest, but she can't shake the feeling that something is very wrong," Lifetime's  official log line for the movie reads. "Julie's suspicions lead to a startling discovery about Pearl that puts Leah in serious danger. Will Julie be able to save her daughter from an eternity of heartache before it's too late?" While Lifetime isn't getting any more specific about the plot, it is calling the movie a "vampire love story that brings a whole new meaning to 'sleeping with danger,'" so it's probably a safe bet to assume Meade's Pearl is a vampire out to pull a Twilight on young Leah. The network isn't yet saying anything about Franco's onscreen character or whether Sergei will play the same bad man he did in the original.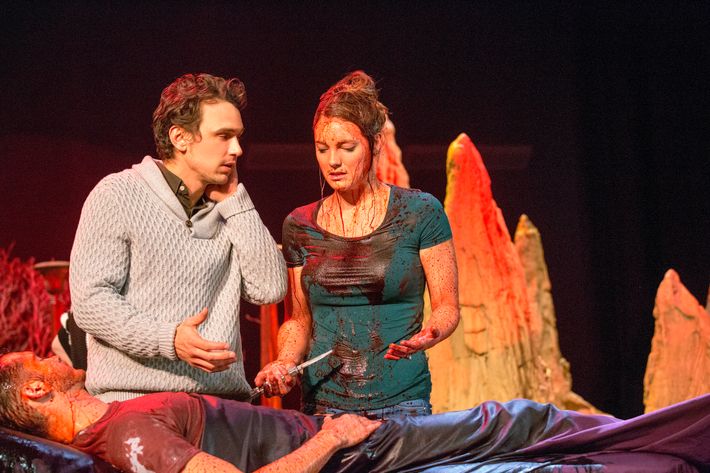 Production on the new Mother has already wrapped, and to get audiences ready for the remake, the original film will be added to the network's subscription-based streaming service, Lifetime Movie Club, on April 29. Franco, meanwhile, told TV critics in January that his involvement with the remake "came out of Will Ferrell having done A Deadly Adoption. Will told me that he was actually inspired by my going on General Hospital when he did that. Then Lifetime came to me and [asked if I would] like to recreate one of their movies like Will did. I said yes, as long as I could change it a bit. It has some similar elements of the original but it's completely revamped …. You'll have a very non-Lifetime movie on Lifetime." The 2016 Mother is being produced by Sony Pictures Television in association with  Franco's Rabbit Bandini Productions. Franco is also an executive producer on the movie, along with with Vince Jolivette, Diane Sokolow, and Rachel Verno. Amber Coney (Class) wrote the film from a story by Franco, and Melanie Aitkenhead (Shang) directed.