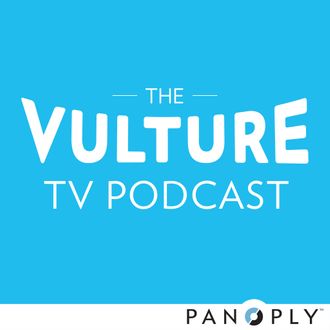 For the most part, TV used to show sex in one of three ways: hot sex, love sex, or no sex at all. But in recent years, it's been portrayed in as many ways as the act itself can be done. From solitary sex (Being Mary Jane, UnREAL, The Girlfriend Experience) to character-defining sex (Outlander, The Americans, Girls, Transparent), this week on The Vulture TV Podcast we discuss how depictions are now less black and white, so much so that Sex and the City already feels outdated. We look at how Starz's The Girlfriend Experience — a show entirely concerned with sex as work — handles it. Plus, we're joined by Girls showrunner Jenni Konner to talk about the season-five finale, writing sex scenes on the show, and how Hannah got her groove back.
Further reading: Matt Zoller Seitz on The Girlfriend Experience; why Outlander has the best sex on TV

Tune in to The Vulture TV Podcast, produced by the Slate Group's Panoply, every Tuesday, on iTunes or SoundCloud. And please send us your burning TV questions! Tweet us @Vulture, email tvquestions@vulture.com, or leave us a voice mail at 646-504-7673.