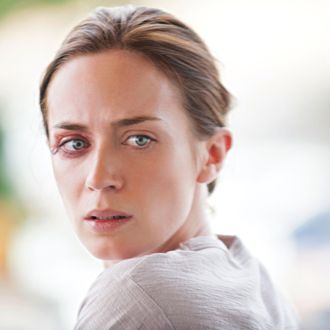 Emily Blunt in Sicario.
Photo: Richard Foreman, Jr. SMPSP/Courtesy of Lionsgate
Sicario, great movie. Only one problem with it: Not enough Ario, in my opinion. They didn't even tell us whether he got better or not! Hopefully that will be rectified in the sequel, which producers tell THR is officially in "full development with the studio." Original screenwriter Taylor Sheridan has turned in a draft of the script, and Emily Blunt, Benicio Del Toro, and Josh Brolin are all reportedly onboard. Earlier reports claimed Sicario 2 would focus on Del Toro's silent assassin character Alejandro, and that may still be the plan: As producer Trent Luckinbill says, "You have such a great character with Benicio, who was as dark as he was and still so loved … People want to know what happened to him, so it's a perfect foray for us to explore." As long as he gives us some kind of prognosis for Ario too, we're down.