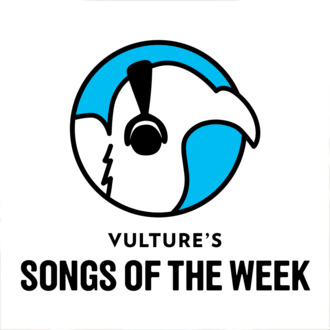 Every week, Vulture and friends highlight the best new music. If the song is worthy of your ears and attention, you will find it here. Read our picks below, share yours in the comments, and subscribe to the Vulture Playlist for a comprehensive guide to the year's best music.
Beyoncé, "All Night"
In a perfect world, maybe one where the Beyhive ran this column, we could justifiably place all 12 songs from Lemonade on the list this week. They are each, undeniably, the best at serving their individual purpose in the narrative that is Beyoncé's new visual masterpiece. I've already spoken my piece on why I think this is one of the most important works of modern black art, but let me dig a little deeper, using "All Night" to unpack the layers. No Beyoncé album — not even the intro to feminism that was BEYONCÉ — has made me think as much as Lemonade. I don't personally believe in marriage, but I've also never truly considered its complexity the way I have after hearing this song, as well as the shattering "Sandcastles." Few have put the vow under the microscope the way Beyoncé just did.
If Lemonade is about balancing the bitter with the sweet with the necessary bland until you find stability, and every song that precedes its penultimate track are the ingredients, then "All Night" is what's left after all that trial and error. Have you ever made lemonade from scratch? Like marriage, I guess, you have to mix and mix and mix until it tastes right enough, for now. "All Night" feels like that first sip off the wooden spoon after all the work. Even then, sometimes the work isn't done; it needs more sugar, another lemon, a half-cup more water to dilute it. It's a torturous process, but like the generations of women before Beyoncé have taught her, come that one sip, it's salvation. Imperfect, redemptive, ultimately purifying. —Dee Lockett (@Dee_Lockett)
NF, "How Could You Leave Us"
If you're the type of person who bawled through Lenny Abrahmson's 2015 film Room, don't listen to this song. Hip-hop artist NF (né Nathan Feuerstein)'s latest album, Therapy Session, feels cathartic, with raw emotion and the earnestness of Eminem's early work. Despite being a Christian artist, he keeps the religious undertones largely subliminal. But listening to "How Could You Leave Us" — the story of his mother's battle with addiction, which ultimately leads to her death — is wholly an awakening. NF's pain languishes over the five-and-a-half minutes of largely unrepeated verse, culminating in his tear-filled confession of loss at the end. Listen to it at a time of self-reflection and move on, but not before adding it to a "Rainy Day" playlist. —Justin McCraw (@JustinMcCraw)
The Color Purple Cast, "Purple Rain"
Of the many Prince tributes to rain down on the world since his shocking, devastating death — and trust, there are dozens — none shook me like the singalong eulogy the Broadway cast of The Color Purple gave his Purpleness. Back in 2012, which now feels like a lifetime ago, Prince invited Jennifer Hudson onto his stage for an insane duet of "Nothing Compares 2 U." He told her then to "take 'em to church," knowing damn well she would; Prince always had an impeccable ear for the greats. In her moment to honor Prince, J-Hud (along with Cynthia Erivo, wow) didn't just take me, the Bernard B. Jacobs Theatre, and the world to church — she lifted us all to the heavens with the strength of her voice and emotional fortitude. Make no mistake: She was singing directly to her friend and guaranteed Prince heard every blessed note. This is a master class in powering through grief, allowing the spirit of a legend take hold of you, and blowing the roof off the place. — DL

blackbear, "something real"
I started streaming The O.C. this weekend, that early '00s Romeo and Juliet meets Clueless — with great music — TV series from Fox. It's been more than ten years since I last saw the gang together, and listening to blackbear's "something real" is a lot like revisiting this show. "Maybe we were too young," goes the chorus, "too young to feel something real." Life's a lot like that. There are young loves and interests we have that we're just not ready for. It's like opening an album of your life to find a flood of nostalgia staring back at you in every 35 mm disposable camera shot. Maybe this is the first breezy, ghosts-of-lovers-past song of summer we need in 2016 — at least until the next track. —JM
Chris Stapleton, "Nothing Compares 2 U"
If the last few days in music have taught us anything, let it be this: Any artist can play any genre, if that's where their talent takes them. Prince was a genre unto himself; Beyoncé, whom I've always thought of as one of his protégés, has thrown out the genre rulebook on Lemonade; and you bet your ass Chris Stapleton can flex his vocal muscles beyond country. He's got one of the most chameleonlike voices in Nashville, so to hear him honor Prince with an exquisite bluesy version of "Nothing Compares 2 U" sounds more fitting than most probably realized it would. There's a grittiness to his own falsetto suggesting that Prince, had he heard it (and shit, maybe he did; the man had taste), likely would've smirked with approval, as was his way. — DL

Bruce Springsteen and the E Street Band, "Purple Rain"
It pains me to think of the day when we'll direct our collective mourning to the Boss, so I won't — instead, I'll just watch the man at work, like we have forever, paying respect to the life and legacy of another legend. When Bruce goes, we'll all probably look to songs like "Dancing in the Dark" to celebrate what he meant to us. I love that Bruce honored Prince in two ways: by not covering "When Doves Cry," the song that robbed "Dancing in the Dark" of No. 1 status (subtle shade Prince would've adored), but also by singing Prince's signature song, like so many will someday do for Bruce. That morbid reality out of the way, let's all marvel at Bruce and the E Street Band baring it all on "Purple Rain." It's such a shame it has to end — thankfully, it sort of doesn't: Bruce has made their cover available for free download. —DL