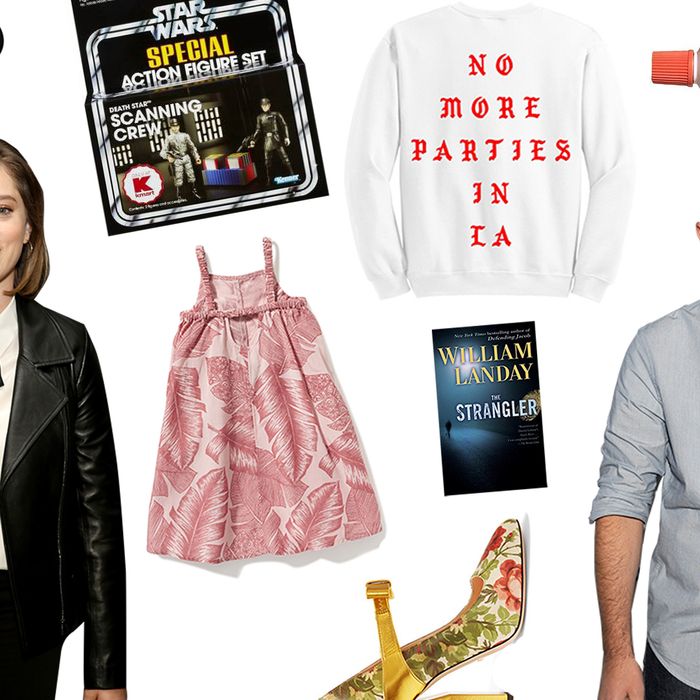 "What's the last thing you bought online?" is a so-mundane-it's-actually-interesting question. Which is why we've been repeatedly posing it to notable people we've encountered. This week we learned that Rachel Bloom got a tiny vibrator, Paul Scheer bought some hilariously banal Star Wars figures, and Ramona Singer purchased some Hanes stockings.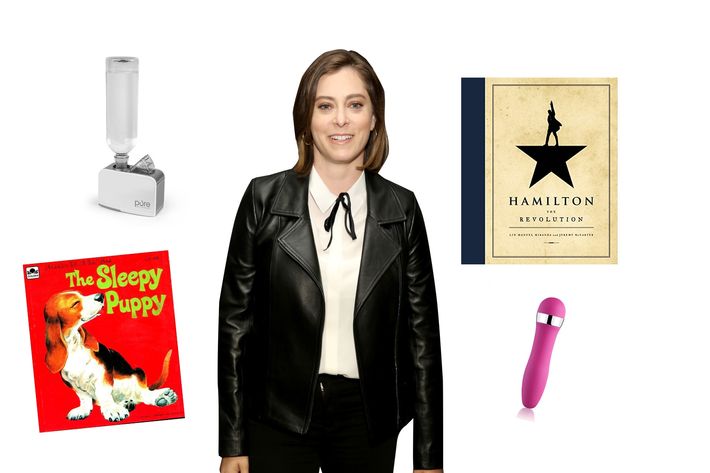 Rachel Bloom
"I bought the Hamilton book, and then I bought a portable humidifier; a children's book called The Sleepy Puppy just because it sounded adorable. And … a tiny vibrator. I'm very pleased with all of my purchases."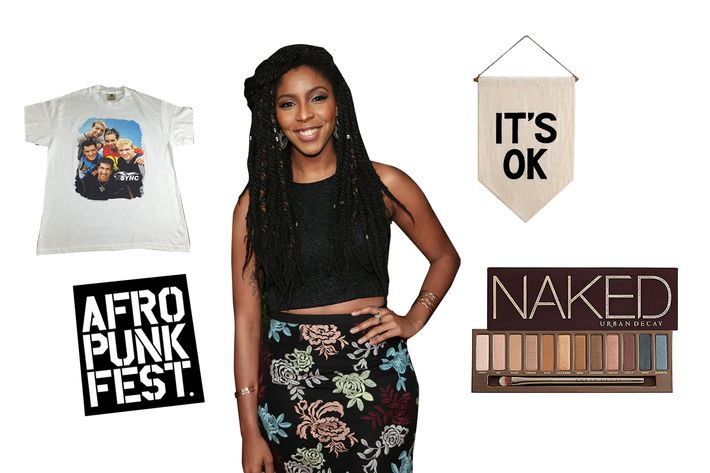 Jessica Williams 
"I shop online a lot. I bought an NSYNC T-shirt from eBay, and then, oh my gosh, I got this banner off of Etsy that says "It's OK". It's an amazing banner. And a bunch of makeup from Sephora. I got another Naked cosmetics palette, which I'm really excited about. Oh, and AfroPunk Festival tickets."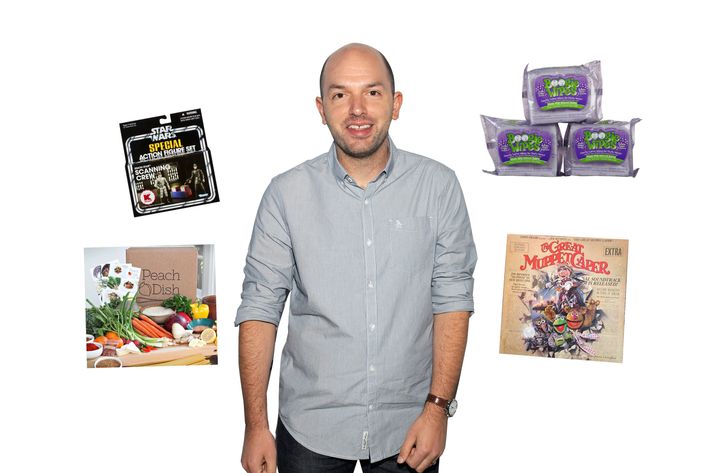 Paul Scheer
"Boogie Wipes, because I have a baby. They're grape-flavored. Then I got The Great Muppet Caper vinyl album, which I loved when I was a kid. I also got the dumbest Star Wars toy of all time. I was looking online and it was just a toy called the Scanning Crew, and it looks like people who work in the office, on the Death Star. They just have, like, a hat on and they come with file folders. And that's it. They have no weapons; they were just like the office people on the Death Star. They are planted firmly on my desk as we speak. That was a very solid purchase. I also just joined PeachDish – it's meals that you cook, and people think that you're a really good chef. Like Blue Apron, but it's called PeachDish. And it's delicious."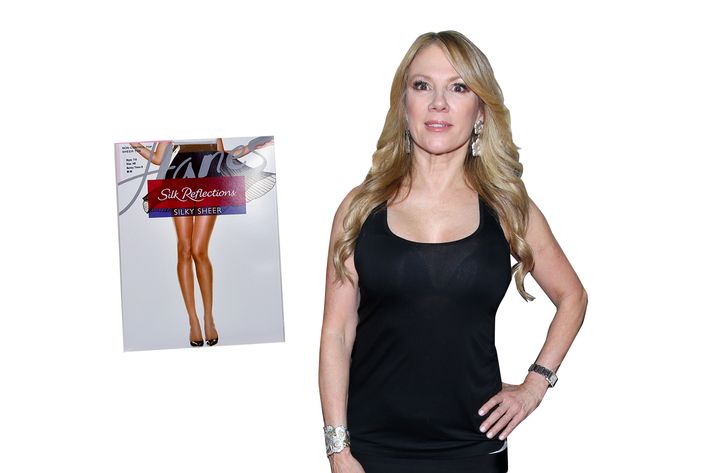 Ramona Singer
"You know what's the best thing to buy online? It's the best bargain ever. Instead of buying those expensive pantyhose on Madison Avenue that everyone has for like $30 a pair? Hanes! Hanes Silk Reflections, with a little bit of color, and they look nude. They're just natural. They're unbelievable."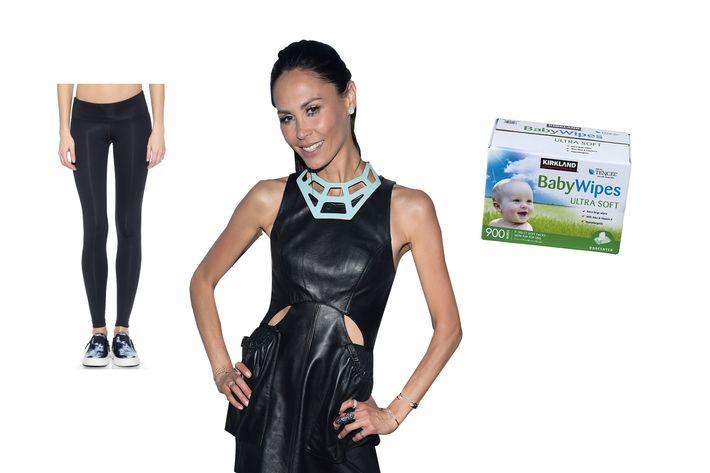 Jules Wainstein
"Oh my God, I'm the biggest online shopper. I do not shop in the physical. Ever. Who has time for that? Okay, the last thing I bought. I have two kids. So I bought baby wipes. On Shopbop, I bought Koral leggings: they're the most amazing — I live in them, and you can even wear them out at night."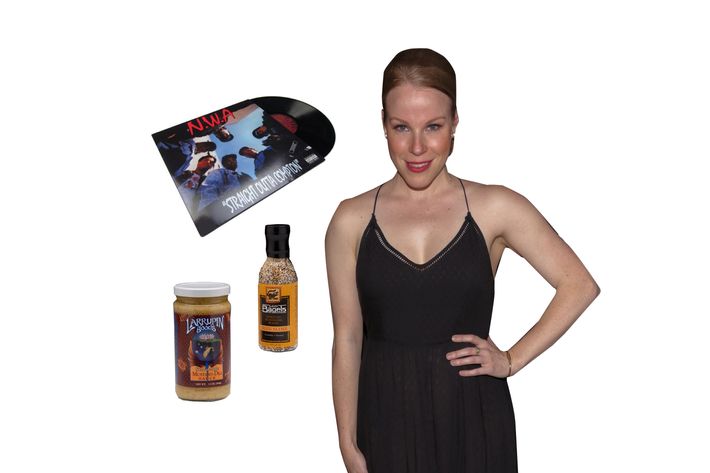 Emma Myles
"I was just watching Straight Outta Compton and, literally, like five minutes into the movie, I was, like, why don't I have all of this music on vinyl? So, NWA albums. And then I recently found that two of my favorite condiments, which are from my hometown, are available online … one of them is called Larrupin Sauce, from near Arcata, California, and it's like Swedish dill sauce. And then from this place called Los Bagels, this thing called Slug Slime. It's basically like everything-bagel toppings."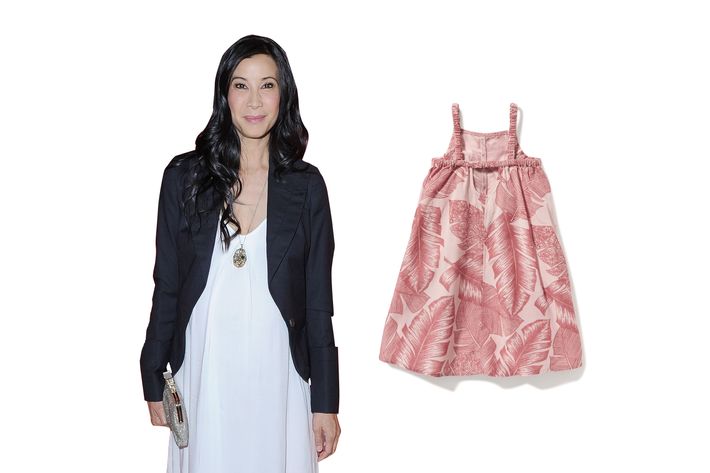 Lisa Ling
"That last thing I bought online? Oh, that's easy. Okay. The last things I bought online were kid's clothes from Old Navy."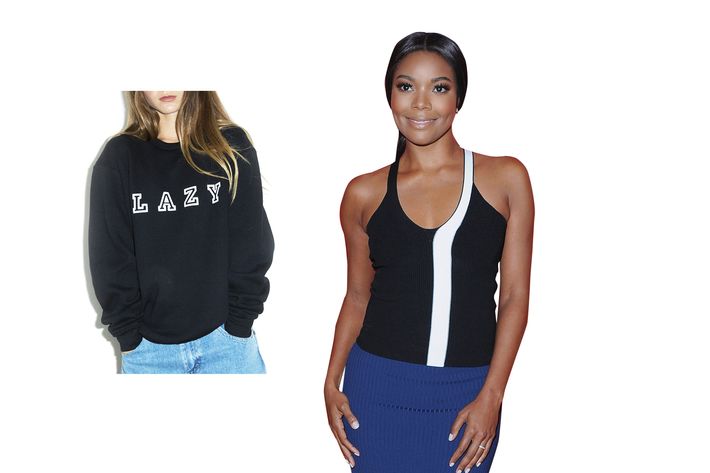 Gabrielle Union
"I bought a sweatshirt that says 'Lazy', and I am a little addicted to buying sneakers. I have become a sneaker head in my older age."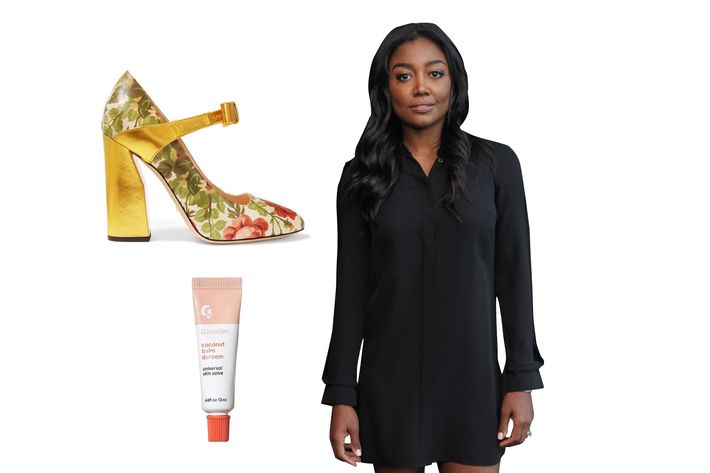 Patina Miller
"I just bought myself some really amazing Gucci pumps on Net-a-Porter.com, and I'm completely obsessed with them. They are sort of a Mary-Jane platform. I haven't worn them yet, so we'll see. And then from Glossier, I got the coconut Balm Dotcom, and apparently it comes in many different flavors now; you can get mint, rose, and all of that. You can use it for anything — ashy elbows, eyebrows, you can put it on your lips obviously, but it's a go-to for everything."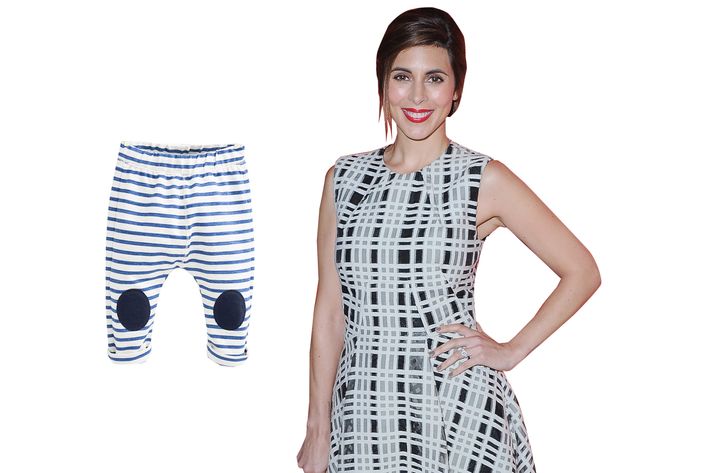 Jamie-Lynn Sigler
"I went on Zara Baby and went crazy for my son because they have the cutest clothes. They have these cute little, like, drop-crotch sweatpants."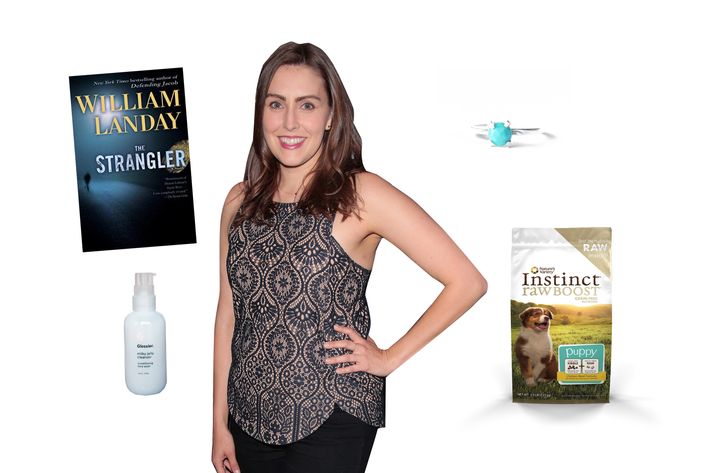 Lauren Adams
"I bought a ring from Midwinter Company, I bought dog food for my new puppy, Willoughby — he's a Lab/shepherd mix, a rescue, and he's 67 pounds, so he's very big. We had to order the food online because it's heavy to carry. I ordered a book for my Kindle called The Strangler, and I bought Milky Jelly facial cleanser from Glossier — it's the best I've ever had in my life."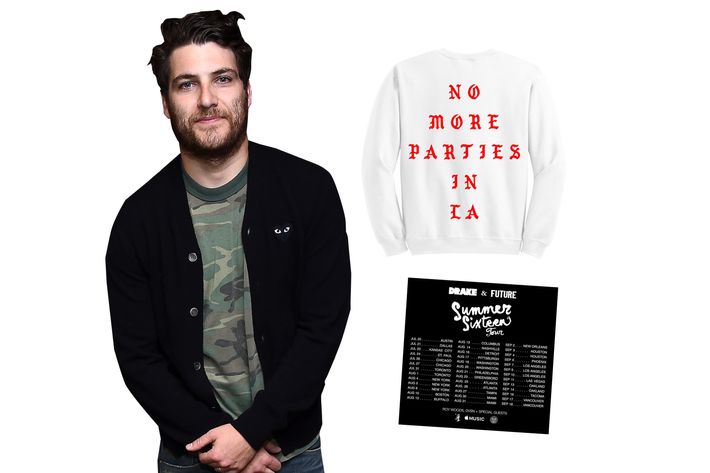 Adam Pally
"I bought some Kanye merchandise — that new sweatshirt that says 'No More Parties in L.A.' And I bought Drake/Future tickets."
Reporting by Ericka Goodman at the Vulture Festival party, Renata Sellitti at the Me Before You premiere, Kelly Marino at the Step Up Inspiration Awards.