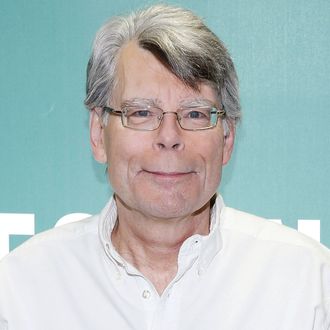 Photo: John Lamparski/Getty Images
Yeah, it's not a great sign when the man who invented a sewer-dwelling, child-murdering spider clown finds you off-putting. Stephen King, Junot Diaz, Jennifer Egan, and hundreds of other writers published "An Open Letter to the American People" to Lit Hub this week opposing the candidacy of Donald Trump. According to the letter, which also launched the hashtag #WritersOnTrump, authors are encouraged to add their name to the petition, which was created "because the rise of a political candidate who deliberately appeals to the basest and most violent elements in society, who encourages aggression among his followers, shouts down opponents, intimidates dissenters, and denigrates women and minorities, demands, from each of us, an immediate and forceful response."

Plus, you just know every library book Trump's ever read was returned covered in orange fingerprints.