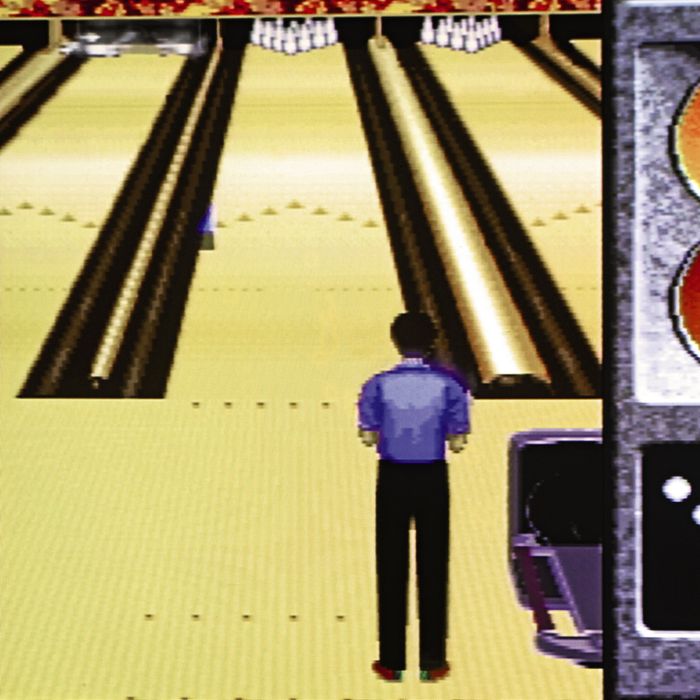 Do the auction houses have a bias against millennials?
Sotheby's, Christie's, and Phillips are staging their multi-million-dollar spring auctions this week. But unlike in the past, when they have sought to anoint hot young investment-grade artists, they've shied away from offering work by 30-somethings.
Only a tiny handful of works by artists born in the 1980s and crafted in this century made it into the auctions. The 21st-century works featured are mostly produced by artists like Matthew Barney, who made their reputations in the last one.  
   
"We've seen a lot of work produced by a lot of artists in a short period of time," says Sotheby's contemporary art specialist Charlie Moffet, Jr., and, as a result,"we've seen an edited market for young artists."

"Unique" is suddenly the byword: There are few editions (or multiple works) by any contemporary artists this time around, he notes, and virtually none by emerging artists.
In this spirit of caution, they've even swept the auction block clean of many bigger names who, arguably, overproduced in their day. (Takashi Murakami works, for example, are few and far between.)
Here are some of the under-40s who nonetheless made it through, for good or ill. (For an artist, being featured at auction is a dangerous blessing.)
Louis Eisner, born 1988
Eisner may well be the youngest of all the scores of living artists whose work made its way into these sales, and he's got powerful friends. Protégé of former Sotheby's chairman Tobias Meyer and an intern at Jeffrey Deitch, he found his way to the buzzy Brooklyn Collective Still House Group about five years ago. (Shortly afterward, he was dubbed a "Discovery" by Interview magazine.) Two years ago, a luscious pale-blue Eisner painting brought $216,000 at a Christie's London auction; a 2013 work, "Red Wave," is on the block at the same house with suggested bids starting at $10,000.

Jacob Kassay, born 1984
In 2011, Kassay was, at age 27, dubbed "the art world's newest star" by The New Yorker. Collectors eagerly sought his works — mirror-like paintings with a shimmery, yet somehow industrial, loveliness — but some of the buyers were speculators seeking fast profit. Kassays have come up for auction more than 80 times in the past few years. Several have changed hands at just under $300,000 (more than ten times what some collectors paid for them), but several others failed to sell. This season both Christie's and Phillips have Kassays for sale at historically bargain prices; suggested bids start at $12,000 to $40,000.

The Haas Brothers, born 1984
A few years ago, some photographers' works started migrating from the specialist photo auctions to the broader contemporary art sales, and prices took off for them. For similar results, see the Haas brothers, Nikolai and Simon — fraternal twins and furniture designers from Austin, Texas. Strong sellers at international design fairs and best known for their furry, horned seating — complete with gilded animal-like feet — their 2014 "Hairy J. Blige" sculpture is making the categorical leap from "design" to "art" and is on the block at Christie's for $60,000 to $80,000.

Petra Cortright, born 1986
This artist got famous on YouTube videos, but her large digital paintings —  crafted with software but with a delicate painterly style to them —  are establishing a market. Friend of and project collaborator with Stella McCartney, she, along with painter Math Bass, are among the few living female artists to be featured in the spring auctions. Cortright's brightly colored "Apple Trees," from 2013, is on the block at Sotheby's, estimated at $18,000 to $25,000.
Cory Arcangel, born 1978
Bowling for dollars? Sotheby's is giving a work by Cory Arcangel — a "sculpture" of a wall-projected Super Nintendo game — the kind of heavy-traffic pride of place it usually accords Bonnards and Basquiats: The top of the escalators at its York Avenue headquarters. The piece, "Self Playing Super Nintendo Bowling World Tournament of Champions," from 2011, is expected to finally vault the video game/video-art pioneer into the price brackets some of his contemporaries already inhabit. Suggested bids begin at $50,000, and expect strong bidding.