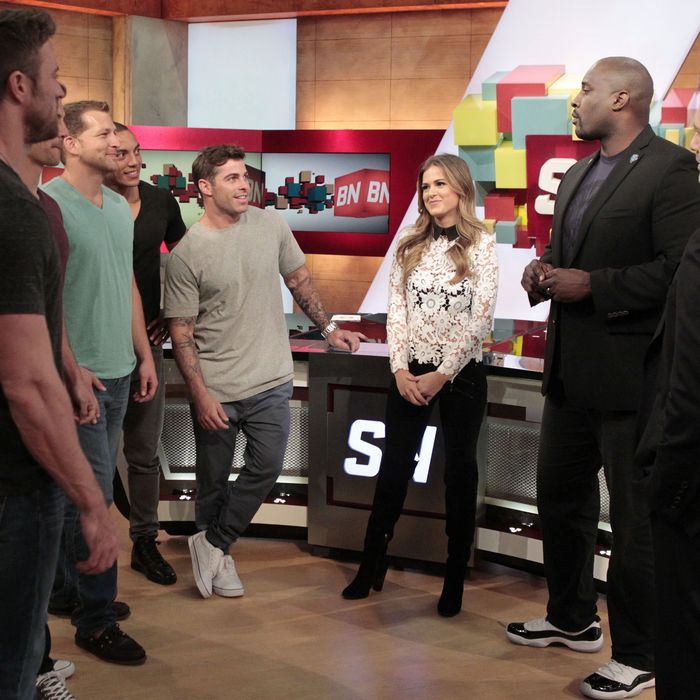 Paradise's training ground.
Photo: Rick Rowell/ABC
Once upon a time, (allegedly) single men in their late 20s or early 30s who possessed symmetrical faces and a deep belief in heteronormativity went on The Bachelorette in hopes of simply finding love, and maybe earning some extra money doing club appearances. But in the summer of 2014, ABC's Bachelor spinoff Bachelor in Paradise changed all that.
Unlike the show's more competition-based predecessor Bachelor Pad, which ran for three seasons before being canceled, Bachelor in Paradise ditched the often humiliating physical challenges in favor of doubling down on the promise that viewers could watch the most memorable Bachelor and Bachelorette castoffs hook up with and discard each other in a near endless cycle of second-rate dates in front of waterfalls. The show's success arguably reframed the mindsets of many Bachelor and Bachelorette contestants who came after, who now see Paradise as a suitable alcohol- and tear-soaked crash pad for the summer, and a launching pad into the world of D-list fame.
In order to get a taste of low-level fame, it's no longer necessary to prove yourself as an even semi-reasonable human being who makes it far on The Bachelor or The Bachelorette — having a meltdown and getting eliminated in episode two can still earn you a ticket to Paradise, where the club appearance offers flow freely. So forget about ranking the suitors vying for JoJo's heart according to their compatibility with our leading lady. Here, we break down the dramatic moments that are most likely to earn a contestant a ticket to Paradise this summer.
1. Chad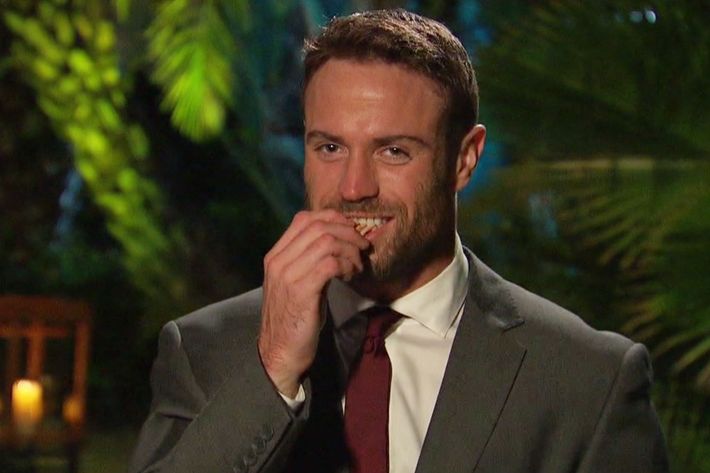 This might come as a shock, but Chad's infamous neckbeard actually proved to be the least offensive thing about him this week. To quote Taylor Swift, JoJo pretty much knew Chad was trouble when he walked in, and if she didn't, she got a clue by the time he described her as "naggy" in front of the other guys. "You're asking me to tell you all the things I love about you when I honestly just don't know yet," Chad said to JoJo during a fake proposal challenge. That might seem like a shockingly reasonable justification, but on a show built around the premise that dozens of bachelors have come on the show just to date the Most Perfect Woman in America, a statement like this is next-level negging. Add in a dash of alpha posturing (opening with a group toast, Chad says, "To a beautiful girl, to a beautiful life, fuck you guys, I'm gonna make her my wife"), a generous sprinkle of protein powder administered hourly, and a dollop of weight-lifting stunts, and you've got a recipe for a Bachelor in Paradise star in the making. Maybe Chad can make friends on the playa by leading group workouts! Odds: 2:1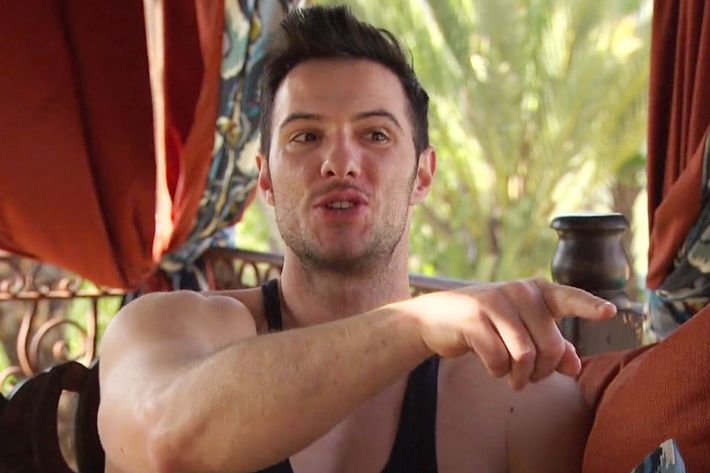 2. Daniel
Night one proved to be a watershed moment for our Dear Damn Daniel, who not only got drunk, stripped down to his underwear, and threw himself into the pool, but also used his one-on-one time with JoJo to explain the aforementioned meme to her. While Daniel's antics were a little more subdued this week, his mere survival to week two proves that the producers think he might still have some more reality television gold left in him (there is honestly no way JoJo would have kept him around otherwise). That, coupled with the fact that he seems to be the only one on Team Chad, acting as a muscled yes-man to our jacked antihero, is a pretty good indication that Daniel would probably drink an entire bottle of tequila if you told him there was an invitation to Paradise at the bottom. Odds: 5:1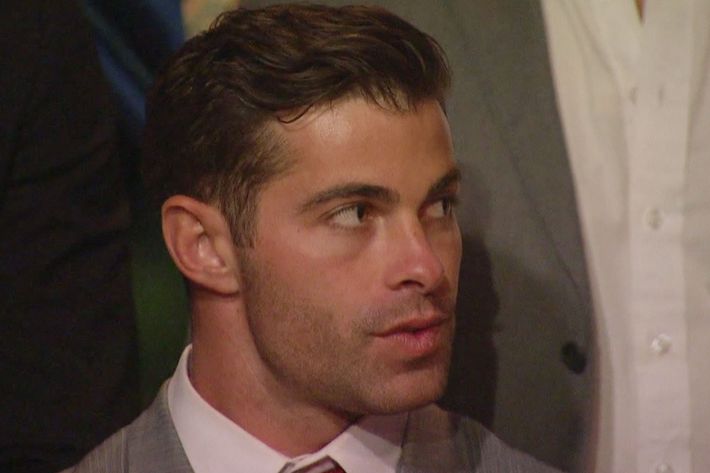 3. Alex
U.S. Marine and Dave Franco lookalike Alex tried very hard this episode to frame himself as the good guy who knows what's best for JoJo, and he took it upon himself to confront Chad about his attitude multiple times. While his heart seems to be in the right place, don't let that obscure the fact that this is some hard-core pot-stirring. Yes, Chad has insulted the other men and threatened Alex, but in interviews and conversations with the other bachelors, Alex throws it right back, even saying he wouldn't hesitate to punch a guy like Chad in the face. Every story has a villain, and every villain needs to be egged on by a guy who is virtually incapable of taking the high road and staying out of a fight that's not really his business. Welcome to Paradise, Alex. Maybe you and Chad can work it out under the Mexican sun. Odds: 7:1