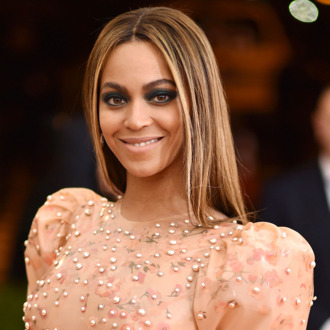 Since the March passage of North Carolina's anti-LGBTQ "Bathroom Bill" (HB2, officially), controversy has brewed over artists' continued performances in the state. While high-profile names like Bruce Springsteen, Nick Jonas, and Demi Lovato canceled North Carolina shows, a remaining question mark was Beyoncé, who stayed silent on the issue while preparing to tour for Lemonade. Well, her World Formation Tour has kicked off, and Beyoncé played her North Carolina show as promised, this past Tuesday. 
She's now following up with a denunciation of the legislation, posting an article on her website called "Equality NC Works to Prove 'Y'all Means All'" that applauds those working to repeal HB2. Avoiding the question of a boycott, the post says, "As The Formation World Tour makes its stop in the Tar Heel state in the midst of such a controversial time, we think it is important for us to bring attention to those who are committed to being good and carrying on the message of equality in this core of controversy."
She specifically points to Equality NC as an example, writing, "Among the many organizations doing the good work to get this bill overturned, there is Equality NC, a local organization dedicated to securing equal rights and justice for lesbian, gay, bisexual, transgender, and queer (LGBTQ) North Carolinians." She also gives instructions on how to help out Equality NC. The post does not address Beyoncé's decision to perform in the state. Your move, Justin Bieber.